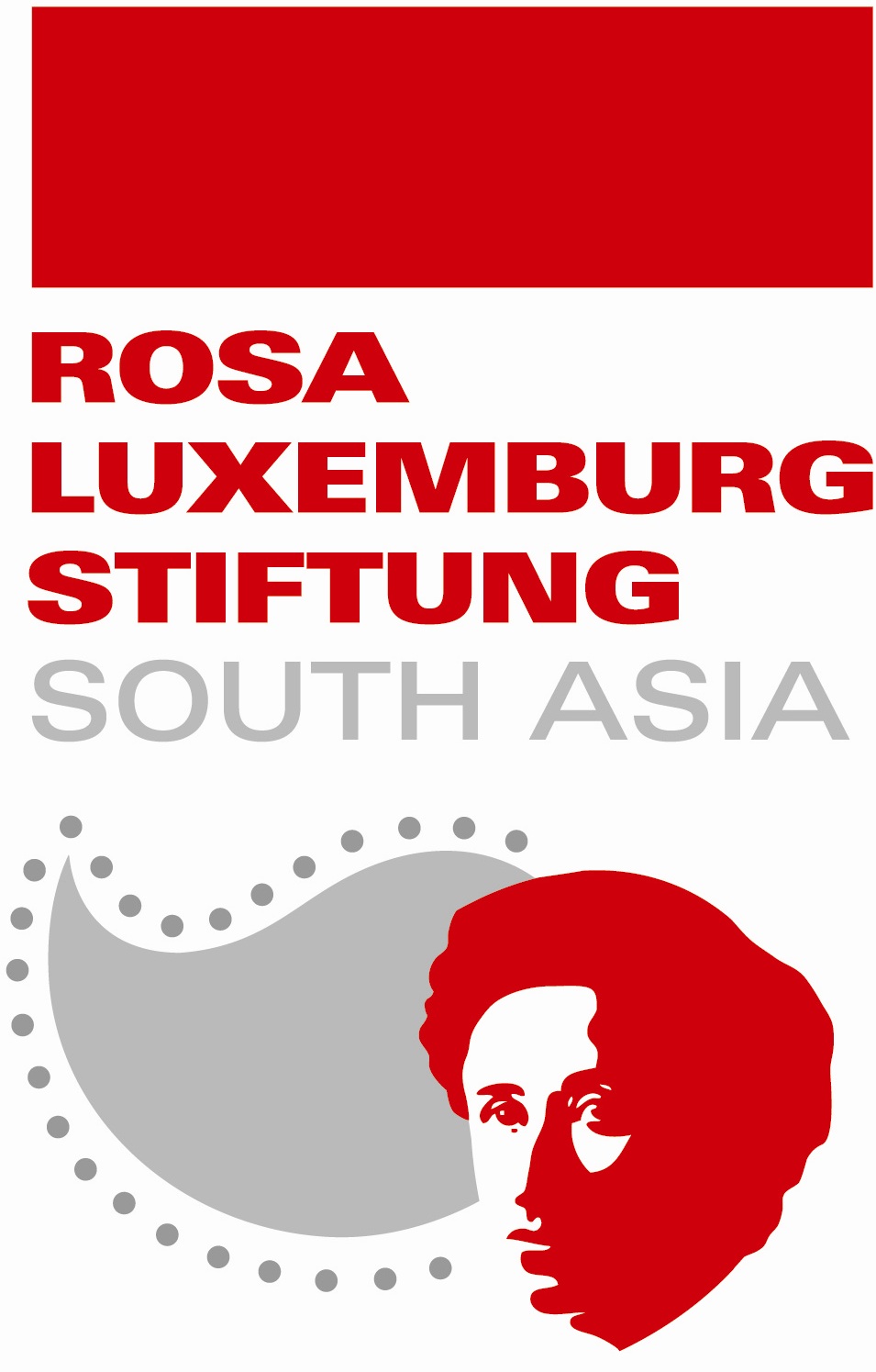 Researchers & Experts in 2016 || Researchers & Experts in 2017 || Researchers & Experts in 2018

Sl. No.
Picture
Bio Note

1.

Topic: Connectivity as Defining Future of India's Look East Policy

Swaran Singh

is Professor of Disarmament Studies at the Centre for International Politics, Organisation and Disarmament (CIPOD), School of International Studies, Jawaharlal Nehru University (New Delhi). He is President of Association of Asia Scholars, General Secretary of Indian Association of Asian & Pacific Studies, Visiting Professor, China West Normal University and Guest Professor at Research Institute of Indian Ocean Economies (RIIO), Yunnan University of Finance and Economics (China), and Advisory Board Member of Atlanta-based Communities Without Borders Inc. He was Chief Vigilance Officer of his University (2012-15) and External Member to its Centre for East Asian Studies of JNU. Prof Singh has 25 years of experience in research and teaching and lectures at major institutions like National Defence College, Defence Services Staff College, and all other major military institutions as also Foreign Service Institute, Indian Institute for Public Administration etc. as also contributes to radio and television discussions. His most recent research article on "State of India's Security Studies" published in recent issue of Millennial Asia (Sage, Sept-Nov 2015) at
http://www.jnu.ac.in/Faculty/ssingh/State_of_Security.pdf

Prof Singh travels and writes extensively on Asian Affairs, China's foreign and security policy issues with special focus on China-India confidence building measures as also on Arms Control and Disarmament, Peace and Conflict Resolution, India's foreign and security policy issues. He has co-edited BCIM Economic Corridor Chinese and Indian Perspectives (Adroit 2017), Transforming South Asia: Imperatives for Action (2013); India and the GCC Countries, Iran and Iraq: Emerging Security Perspectives (2013), On China By India: From Civilization to State

(Cambria 2012),

Emerging China: Prospects for Partnership in Asia

(Routledge 2012), Asia'

s Multilateralism

(in Chinese, 2012) published from Shanghai; Edited China-Pakistan Strategic Cooperation: Indian Perspectives (2007) Co-authored Regionalism in South Asian Diplomacy (SIPRI Policy Paper No. 15, February 2007) and authored Nuclear Command & Control in Southern Asia: China, India, Pakistan (2010), China-India Economic Engagement: Building Mutual Confidence (2005), China-South Asia: Issues, Equations, Policies (2003), China's Changing National Security Doctrines (1999) and Limited War: The Challenge of US Milit

PAGE 11ary Strategy

(1995). His e-mail is


swaransingh@hotmail.com

2.

Topic: India in the Connectivity Matrix

Abstract

Priya Singh is Research and Programme Associate at the Calcutta Research Group (CRG). She is an area specialist and has been tracking the West Asian region with Israel as an area of special interest. She has been writing consistently on the issue of migration, displacement and refugees be it the Palestinian refugees or as in recent times, the Syrians. Priya has been Fellow at the Maulana Abul Kalam Azad Institute of Asian Studies, Kolkata from March 2002-April 2016. Her areas of interest include the Middle East conflict, state formation in Israel, issues pertaining to gender, minorities and marginalised communities such as the Arab Jews, the Bedouins of Negev, and the Palestinians in Israel. She has authored, edited, co-edited publications on the region. Her research work has also been published in peer reviewed journals and as book chapters. She is a member of the editorial board of the Journal of Indo-Judaic Studies published by the International University of Florida Press. As part of her research, Priya has done extensive fieldwork, be it Tel Aviv, Jaffa, Jerusalem, Haifa, Beersheba, Ashdod/Ashkelon, Gaza and the West Bank. She has been part of the prestigious annual Tel Aviv University (TAU) workshop, which enabled her to travel extensively in different parts of Israel. In connection with her project, she has visited Turkey (Ankara and Istanbul) and has been to Egypt after the protests in Taksim and Tahrir Square, covering Cairo, Alexandria and Luxor. She has visited Kabul as part of an academic delegation to Afghanistan. Priya has attended and made presentations in several international seminars. As Fellow at the Maulana Abul Kalam Azad Institute of Asian Studies, Kolkata, Priya has also been the programme coordinator of the West Asia programme and has organized various international seminars in collaboration with and active participation from the University of Cairo, the American University of Cairo, the American University of Beirut, University of Jerusalem, Tel Aviv University, the Ben Gurion University, the University of Haifa, the Open University of Israel and the Zirve University, among others. Priya is proficient in English and Hindi and has a working knowledge of Bengali, Urdu and Hebrew. She is at present learning Arabic.
3.

Topic: India's Asia-Pacific Strategy: A Bridge to the Asian Neighbourhood

Raj Kumar Kothari, is Professor, Department of Political Science, Vidyasagar University, Midnapore, West Bengal. Educated at Kalyani University, West Bengal; School of International Studies, Pondicherry University, Pondicherry; and Mumbai University, Maharashtra, he completed his Ph.D. under the Ford Foundation Programme in International Relations from Mumbai University, Maharashtra. He has published more than thirty research articles in various reputed journals and newspapers from India and abroad and has also authored/edited six books including From Communism to Democratic Freedom: Perestroika and New Thinking of Mikhail Gorbachev (1994); India's Foreign Policy in the New Millennium (2010); Emerging India As a Global Player: Growing Ties & Challenges (2012); US Policy towards China, India & Japan: New Challenges & Prospects (2013) etc. Currently he is engaged in a research project on Central Asia.
4.

Topic: BCIM: Cooperation and Challenges

Swatilekha Bhattacharya is an Assistant Professor in the Department of Political Science with Rural Administration, Vidyasagar University. Having studied Political Science in Presidency College, Kolkata, she received her MA in International Relations from School of International Studies, Jawaharlal Nehru University, New Delhi. She received her MPhil from the Centre for International Politics, Organisation and Disarmament, School of International Studies, JNU and has submitted her doctoral thesis. Her area of interest is Security Studies, Critical Security Studies, International Relations Theories and Indian Politics. She has written papers focussing on security, foreign policy, exclusion and gender.

5.

Topic: Cross-Border Logistic Expansion under 'Act East Policy' in the light of Development Interest of India's Northeast

Gurudas Das is currently Professor at the National Institute of Technology (NIT), Silchar, Assam. Earlier, he had worked in North Eastern Hill University (NEHU), Shillong, as a Reader in Economics; AmiyaKumar Das Institute of Social Change and Development (OKDISCD), Guwahati, as a Research Fellow; and St Anthony's College, Shillong, as a Lecturer in Economics . He graduated from ABN Seal College, Coochbehar and later did his Masters and Ph D from the University of North Bengal, Siliguri, West Bengal. For last 25 years, he has been working and writing on the society, economy and polity of India's Northeast. He has pioneered studies on border trade and advocated to use cross-border trade and sub-regional cooperation as strategies for the development of the bordering regions in North East India. His book on Security and Development in India's Northeast (OUP, 2012) and co-authored and co-edited volume on Look East to Act East: Implications for India's Northeast (Routledge, 2016) have received wide acclamation. He is widely published and traveled in and outside the country. Besides teaching and social research, he also provides consultancy services to a number of research and business organizations in the country. He has been nominated, as a member, to different academic and research bodies in and outside the region. He is the founder of Society for North East Development Studies (SNEDS) and editor of The Social Scanner. He is currently working on a compilation on BCIM: Interplay of Geo-politics and Geo-economics.
Email: gurudas_das@yahoo.co.in
6.

Topic: India's Look East Policy – Some Aspects of Trade and Logistics

Sebak Jana is currently Professor of Economics and HOD of the Department of Economics with Rural Development, Vidyasagar University, West Bengal, India. Dr. Jana did his post graduation in Economics from Presidency College, University of Calcutta in 1991. He obtained M.Phil. and Ph.D. degree in Economics from Jadavpur University, Kolkata. His major area of academic interest includes environmental and resource economics, agricultural economics, rural development and economics of education. He has about seventy publications in Journals and edited books. He, as Principal Investigator, has completed a few research projects funded by ICSSR, UGC and NABARD and IWMI. He has published eight books wbooks include Tank Irrigation in the Dry Zones in India, Concept Publishing Co., New Delhi; Education in West Bengal – Looking Beyond Schools, Shipra Publications, New Delhi; Financial Sector Liberalization in India – Theory and Empirics ( Co-editor), Regal Publications, New Delhi.
7.

Topic: India's Look East Policy and the Northeast: Challenges Ahead

Suratha Kumar Malik, Assistant Professor, Dept. of Political Science with Rural Administration, Vidyasagar University, has completed his M.A. and M.Phil from the Centre for Political Studies, Jawaharlal Nehru University, New Delhi. His research interest and specialisation include Dalit and Tribal issues, movement, socio-political movement, identity issues and Tribal-Dalit politics, Indian Western political thought and philosophy. He has published books, articles and chapters in edited books in national and international publications and journals. Presently engaged in a UGC sponsored research project on the tribals of Koraput (Odisha), he was previously awarded the Nirman Foundation Fellowship (Lord Bhikhu Parekh endowment) for consecutive two years.

Sl. No.
Picture
Bio Note

Researchers

1.

Research Topic: Trade, Capital and Conflict: Frontier Towns of Northeast India and Myanmar

Soma Ghosal is an Assistant Professor of Political Science with SRSVM, Kamarpukur, Hooghly. She is doing her doctoral studies on the border tribes on India's northeast and Myanmar. She was earlier a Project Fellow with the Maulana Abul Kalam Azad Institute of Asian Studies, Kolkata. Her areas of interest have been the problems of narcotics in Manipur and its socio-political impact. She had undertaken a field trip to the Moreh border in 2002 and has a publication to the effect titled "The Politics of Narcotics in India's Northeast."

Snehasish

Mitra

He is a Research Assistant in Calcutta Research Group (CRG). He completed his masters in the discipline of 'Ecology, Environment and Sustainable Development' from the Tata Institute of Social Sciences, Guwahati, Assam (India). His masters dissertation focussed on the issues surrounding the settlements on the hills of Guwahati, mainly through legal and environmental paradigms. He has worked as a Research Assistant in a project supported by Stockholm University (Sweden) which aimed to understand the phenomenon of labour migration from Northeast India to other parts of India and into the wider global network. His reserach interests are - migration, urban studies, environmental justice and political ecology. In 2016 he worked on India's Look East Policy with specific focus on Northeast India which resulted in a co-authored publication with Ranabir Samaddar titled 'Bridge of Spaces: East by Northeast, Ah! The Northeast'. (Policy and Practices, 76) Email: snehashish@mcrg.ac.in

2.

Research Topic: Conflict and Social Governance in North East India

Abstract
Draft Paper

Paula Banerjee

,

the Honorary Director of the Calcutta Research Group

is an expert on Indo-American relations and studied in Cincinnati, Ohio. As part of her current work on borders and women, she has authored numerous papers on women in conflict situations in northeast India. She is a professor in the Department of South and South East Asian Studies, University of Calcutta. She has authored a book on Indo-US relations, titled

When Ambitions Clash

(2003), and has co-authored a book, Women in Society and Politics in France. Dr. Banerjee is the recipient of a number of international fellowships including the Advanced Taft Fellowship (1991-1993) and has been the recipient of the WISCOMP Fellow Of Peace Award (2001). Currently she is working on women in peace movements in South Asia and on borders and boundaries in the region. She is now the editorial board member of the

Refugee Watch. She has authored and edited a number of books. Two of her most recent publications are The State of being Stateless: An Account of South Asia (co-edited with Atig Ghosh and Anasua Basu Ray Chowdhury, 2016), Unstable Populations, Anxious States: Mixed and Massive Flows in South Asia (2013).

Sucharita Sengupta is associated with Calcutta Research Group (CRG). Her research interests pertain to Forced Migration and Border studies in the context of Asia. After masters' in Political Science from the University of Calcutta, she joined the Calcutta Research Group as a Research Assistant working on 'West Bengal-Bangladesh Borderland: Humanitarian issues'. Under this, she wrote a paper on women trafficked from Bangladesh incarcerated in jails of West Bengal, India. This was presented at a workshop "Interrogating Forced Migration" in March 2015 and published as "Bordered Lives: Women from Bangladesh behind bars in India", La Frontera 35 (2). Her recent research in CRG focused on the Rohingya refugees as part of the perilous irregular maritime migrants to the shores of South East Asian nations like Thailand and Malaysia. In this work she tried to trace the history and context of such maritime drives, reasons that allure them to take to the sea, and also the recent media attention to the phenomenon generating mass awareness of the issue internationally, especially in Bangladesh, and to some extent, India. The recent focus on the plight of the boatpeople on the high seas therefore, shows the need of a comprehensive research and continuous advocacy to keep the issue relevant. Currently she is working on patterns of migration in Northeast India in wake of the Look East policy of the Indian government, whether population mobility is impacted upon by the developmental trajectory of the government in the region and issues of out migration from Northeast to the rest of India. In 2016 she co-authored two research papers on Migration in the Northeast and Refugee Movement in West Bengal during the decade of 50s. Both these papers were published in the Policies and Practices Series of the Calcutta Research Group (77 and 80). Email: sucharita@mcrg.ac.in

3.

Research Topic: Interwoven Realities: The Interface of Geopolitics and Geo-economics in Asia

Anita Sengupta

is currently Senior Researcher at the Calcutta Research Group. She is an area studies specialist and her work has been focused on the Eurasian region with Uzbekistan being her area of special interest. She has also worked extensively on Turkish politics. She has collaborated with scholars in a number of Universities and Institutes in Tashkent, Bishkek, Almaty, Ankara, Istanbul, Berlin, Washington and been invited to participate in events organized in the region. She was part of the Stockholm International Programme for Central Asian Studies, SIPCAS and is currently associated with the Nordic

Network for Research on Migration, Identity, Communication and Security

. She is a member of the editorial board of journals published in Turkey and Kazakhstan and peer reviews articles for a number of international journals. Her book Heartlands of Eurasia: The geopolitics of political space published in 2009 ((Lanham, Boulder, New York, Toronto, Oxford: Lexington Books) was selected by the Oxford Bibliographies Online in 2011 as a must read on the section Geopolitics and Geo-strategy. She is also the author of Russia, China and Multilateralism in Central Asia, (New Delhi: Shipra Publications, 2005); The Formation of the Uzbek Nation-State: A Study in Transition, (Lanham, Boulder, New York, Toronto, Oxford: Lexington Books, 2003) and Frontiers into Borders: The Transformation of Identities in Central Asia, (Delhi and London: Hope India Publications and Greenwich Millennium Press Ltd, 2002). She has also edited a number of volumes on Eurasian politics. She is a governing body member of a Track II organization, India Central Asia Foundation, and has travelled to the region with this team. She is the author of

Myth and Rhetoric of the Turkish Model: Exploring Developmental Alternatives

(New Delhi, Heidelberg, New York, Dordrecht, London: Springer 2014). Her most recent publication is Symbols and the Image of the State in Eurasia, published by Springer in 2016. Her research on Connectivity in Asia has been published in the Policies and Practices series of Calcutta Research Group (79) in 2016. Email: anitasengupta@hotmail.com
4.

Research Topic: Finance Capital and Infrastructure Development: The Asian Context

Iman Kumar Mitra did his PhD on the history of reception and popularisation of the economic discipline in colonial Bengal from Jadavpur University and the Centre for Studies in Social Sciences, Calcutta (CSSSC). His research interests include politics of translation, pedagogy and category formation in colonial and postcolonial South Asia, and urban history and migration. His publications include 'Exchanging Words and Things: Vernacularisation of Political Economy in Nineteenth-century Bengal' in the Indian Economic and Social History Review (Vol. 53, No. 4) and 'Recycling the Urban: Migration Settlement and the Question of Labour in Contemporary Kolkata' in the Economic and Political Weekly (Vol. LI, Nos. 26 & 27). He has edited an anthology of essays titled Accumulation in Postcolonial Capitalism with Ranabir Samaddar and Samita Sen (Singapore: Springer, 2016). He is currently based at CSSSC as the ICAS-MP Postdoctoral Researcher.
5.

Research Topic: The New Silk Road

Priya Singh is Research and Programme Associate at the Calcutta Research Group (CRG). She is an area specialist and has been tracking the West Asian region with Israel as an area of special interest. She has been writing consistently on the issue of migration, displacement and refugees be it the Palestinian refugees or as in recent times, the Syrians. Priya has been Fellow at the Maulana Abul Kalam Azad Institute of Asian Studies, Kolkata from March 2002-April 2016. Her areas of interest include the Middle East conflict, state formation in Israel, issues pertaining to gender, minorities and marginalised communities such as the Arab Jews, the Bedouins of Negev, and the Palestinians in Israel. She has authored, edited, co-edited publications on the region. Her research work has also been published in peer reviewed journals and as book chapters. She is a member of the editorial board of the Journal of Indo-Judaic Studies published by the International University of Florida Press. As part of her research, Priya has done extensive fieldwork, be it Tel Aviv, Jaffa, Jerusalem, Haifa, Beersheba, Ashdod/Ashkelon, Gaza and the West Bank. She has been part of the prestigious annual Tel Aviv University (TAU) workshop, which enabled her to travel extensively in different parts of Israel. In connection with her project, she has visited Turkey (Ankara and Istanbul) and has been to Egypt after the protests in Taksim and Tahrir Square, covering Cairo, Alexandria and Luxor. She has visited Kabul as part of an academic delegation to Afghanistan. Priya has attended and made presentations in several international seminars. As Fellow at the Maulana Abul Kalam Azad Institute of Asian Studies, Kolkata, Priya has also been the programme coordinator of the West Asia programme and has organized various international seminars in collaboration with and active participation from the University of Cairo, the American University of Cairo, the American University of Beirut, University of Jerusalem, Tel Aviv University, the Ben Gurion University, the University of Haifa, the Open University of Israel and the Zirve University, among others. Priya is proficient in English and Hindi and has a working knowledge of Bengali, Urdu and Hebrew. She is at present learning Arabic.

Experts

1.

Sabyasachi Basu RayChaudhury

is Professor, Vice Chancellor at the RabindraBharati University, Kolkata. His areas of interest include South Asian studies, in particular, politics of globalisation, democracy, development, displacement, human rights and justice in South Asia. He is among the few experts on the Andaman and Nicobar Islands that India has. He is a regular contributor to academic journals, periodicals, dailies, news channels and portals. His recent publications include: Indian Autonomies: Key Words and Key Texts, (co-edited with RanabirSamaddar and Samir Kumar Das), Sampark, Kolkata, 2005, and Internal Displacement in South Asia: The Relevance of UN's Guiding Principles, (co-edited with Paula Banerjee and Samir Kumar Das), Sage Publications, New Delhi, 2005. His e-mail is

sbrc.rbu@gmail.com

2.
Subir Bhaumik, former BBC's bureau chief (East-Northeast India) , is now senior editor with Dhaka-based

bdnews24.com

and consultant editor with Myanmar's Mizzima News. He has worked for Reuters and Time magazine, Press Trust of India and Ananda Bazar group. He has been a Queen Elizabeth House fellow at Oxford University(1989-90) , a fellow at East-West Center , Washington ( 2004) and Eurasian-Nets fellow at Frankfurt University (2009). He is the author of Insurgent Crossfire: Northeast India and Troubled Periphery: Crisis of India's Northeast and has edited Living on the Edge and Counter-Gaze: Media,Migrants, Minorities. He writes regular columns on regional issues and defence and security for leading Indian dailies like Telegraph, Times of India, the Hindu and Economic Times and does special features for BBC and Al Jazeera Online. He is closely associated with the Track 2 Kolkata-Kunming (K2K) process involving Indian and Chinese border states and is a member of the Calcutta Research Group.
Email: sbhaum@gmail.com
3.

Sibaji Pratim Basu of Department of Political Science with Rural Administration at Vidyasagar University, Midnapore, West Bengal (India), is a senior teacher, researcher and author in the field of a wide range of subjects in social science. Professor Basu has graduated from the Department of Political Science, Presidency College, Kolkata (1981); post-graduated from University of Calcutta (1983) and obtained Ph.D. on "The Concepts of Nationalism and Internationalism: Tagore and Gandhi", from Calcutta University (2005).

He taught Political Science at Sree Chaitanya College, Habra, West Bengal for three decades and also worked as the Guest faculty at Post Graduate Departments of Political Science at University of Kalyani (1987-2006) and Netaji Subhas Open University, WB (2003-09). For more than a decade, since 2001, he had delivered Special Lectures on "Cultural Politics" at Rabindra Bharati University.

He has acted as Resource Person during Refresher Courses and pre-Ph.D. courses at various universities, including University of Calcutta. He has presented papers and chaired sessions at different national and international conferences/seminars. A regular contributor to academic journals/books and popular dailies, periodicals, Professor Basu often appears on various channels as political commentator. He specialises in Modern Indian Political Thought & Politics, Socialist Thought and also has serious interest in the issues related to forced migration in contemporary South Asia and people's 'sustainable rights' in India.

4.

Swaran Singh is Professor of Disarmament Studies at the Centre for International Politics, Organisation and Disarmament (CIPOD), School of International Studies, Jawaharlal Nehru University (New Delhi). He is President of Association of Asia Scholars, General Secretary of Indian Association of Asian & Pacific Studies, Visiting Professor, China West Normal University and Guest Professor at Research Institute of Indian Ocean Economies (RIIO), Yunnan University of Finance and Economics (China), and Advisory Board Member of Atlanta-based Communities Without Borders Inc. He was Chief Vigilance Officer of his University (2012-15) and External Member to its Centre for East Asian Studies of JNU. Prof Singh has 25 years of experience in research and teaching and lectures at major institutions like National Defence College, Defence Services Staff College, and all other major military institutions as also Foreign Service Institute, Indian Institute for Public Administration etc. as also contributes to radio and television discussions. His most recent research article on "State of India's Security Studies" published in recent issue of Millennial Asia (Sage, Sept-Nov 2015) at
http://www.jnu.ac.in/Faculty/ssingh/State_of_Security.pdf

Prof Singh travels and writes extensively on Asian Affairs, China's foreign and security policy issues with special focus on China-India confidence building measures as also on Arms Control and Disarmament, Peace and Conflict Resolution, India's foreign and security policy issues. He has co-edited BCIM Economic Corridor Chinese and Indian Perspectives (Adroit 2017), Transforming South Asia: Imperatives for Action (2013); India and the GCC Countries, Iran and Iraq: Emerging Security Perspectives (2013), On China By India: From Civilization to State (Cambria 2012), Emerging China: Prospects for Partnership in Asia (Routledge 2012), Asia's Multilateralism (in Chinese, 2012) published from Shanghai; Edited China-Pakistan Strategic Cooperation: Indian Perspectives (2007) Co-authored Regionalism in South Asian Diplomacy (SIPRI Policy Paper No. 15, February 2007) and authored Nuclear Command & Control in Southern Asia: China, India, Pakistan (2010), China-India Economic Engagement: Building Mutual Confidence (2005), China-South Asia: Issues, Equations, Policies (2003), China's Changing National Security Doctrines (1999) and Limited War: The Challenge of US Milit PAGE 11ary Strategy (1995). His e-mail is
swaransingh@hotmail.com

5.

Sharmistha Banerjee is a Professor of Business Management at the University of Calcutta. She has a Bachelor and Master's degree of Commerce, a bachelor degree in Education, certificate MBA from Rollins College, USA and PhD in Business Management from the University of Calcutta. She is an all India topper and Fellow of the Institute of Cost & Management Accountants of India. Her teaching areas include Management, HRM, OB and Entrepreneurship. Her research areas include Small Business Management, Microfinance and Entrepreneurship, Human Resource Management, OB, Public Policy and Development, Environmental Management and Children and Women's Issues. Under her mentorship, a number of students have earned their PhD degrees. As part of various research projects she has worked on national and international projects dealing with children and women issues, public policy, environmental issues, and recently in the field of microfinance. Dr. Banerjee is an active contributor and editor for several prestigious research publications and international journals.


She received the Global Links scholarship promoted by the US department of State for Global Women's Issues in 2015, a Fulbright Scholarship in 2005 to be a visiting faculty at Bloomsburg University, Pennsylvania and then in 2012, Fulbright Scholar in Residence at Moreno Valley College in California. In 2006, she served as visiting faculty in BRAC University in Dhaka, Bangladesh. She was a visiting faculty member at the SolBridge International School of Business, Woosong University in Daejeon, South Korea. In 2009 she was resource focal point of Research on Violence against Children in Kenya, in Nairobi and Mombasa, supported by IREWOC, University of Amsterdam and Plan Kenya

.

She has, for other short term academic interactions travelled to Sweden, Germany, Switzerland, Turkey, China, Indonesia, Mexico. Her e-mail is

sharmisthabanerjee@hotmail.com

6.

Sujata Ashwarya

is an Assistant Professor in the Centre for West Asian Studies, JamiaMilliaIslamia. She studied for an honours degree in Political Science at the Lady Shri Ram College in University of Delhi. She then did an MA in International Politics at the School of International Studies in Jawaharlal Nehru University, New Delhi, and later received MPhil and PhD degrees from the same university. She was awarded the Government of Israel Graduate Fellowship (2002-03) and Visiting Research Fellowship (2011-12) to carry out research at Hebrew University of Jerusalem. She was also awarded the Hermes Post-Doctoral Fellowship (2007) at Maison des Sciences de l'Homme (MSH) and Centre d'Etudeset des RecherchesInternationales (CERI), Paris. She was a Visiting Fellow at the MSH (June 2009) under the Indo-French Cultural Exchange Programme. Her research interests conflicts in West Asia, India's relations with different countries of the West Asian region, India's West Asia policy, politics and foreign policy of Iran, Iraq and Israel, and issues relating to democratization in the region. Currently, she teaches four courses: (i) West Asia and international Relations; (ii) The Dynamics of the Arab-Israeli Conflict; (iii) Israel: Politics and Society and (iv) Introduction to West Asia (shared). Her e-mail is

sujata.aishwarya@gmail.com

7.
Arpita Basu Roy

is Senior Fellow and Member, Academic Committee, at the

Centre for Studies in International Relations and Development

(CSIRD), Kolkata. She holds a Ph.D. degree awarded by the Department of International Relations, Jadavpur University, Kolkata on the theme: "Consequences and Challenges of

the Afghan Conflict: Situating Workable Response". She has been working on Central and South Asia, with Afghanistan being the area of her specific interest. She is the recipient of the 10th Wrangler Pavate Fellowship for International Studies (2010) awarded by the Pavate Foundation at the Department of Politics and International Studies (POLIS), University of Cambridge where she worked on a project entitled

Alternative Paradigms of Security in International Relations Theory and Its Relevance To

South Asia. She is a former Fellow at the MaulanaAbulKalam Azad Institute of Asian Studies (MAKAIAS), Kolkata. She is well-known as an expert on Afghan Studies and International Relations and has represented her country in several international fora and track 2 initiatives both in and outside the country. She has contributed articles on population movement, gender issues, problems of transitional politics and regional cooperation to several research journals, edited books and encyclopaedia. She is a Visiting Faculty at the various Universities in West Bengal in courses dealing with contemporary politics/South Asia and International Relations and has also supervised M.Phil students. She has also written editorial articles in major national dailies and has made several media appearances on issues related to international and national security. Her e-mail is

basuroyarpita@gmail.com

8.

Anjan Chakrabarti is currently Professor of Economics, University of Calcutta. Additionally, he holds the honorary position of Secretary, Institute of Development Studies, Kolkata and is associated with colleges and other universities in different capacities. He is the recipient of Dr V K R V Rao Prize in Social Science Research in Economics for the year 2008. His interests include Marxian Theory, Political Philosophy, Development Economics/Studies and Indian Economics. Along with Macroeconomics, he teaches Economics of Marx and Political Economy of Development at the MSC and MPHIL/PHD level. He has to his credit 7 books and published over 50 articles in edited books and academic journals. Among his published books are 'Transition and Development in India' (co-authored with Stephen Cullenberg), 'Dislocation and Resettlement in Development: From Third World to World of the Third' (co-authored with AnupDhar), both from Routledge and 'World of the Third and Global Capitalism" (co-authored with AnupDhar and Stephen Cullenberg) from Worldview Press. He has recently published 'The Indian Economy in Transition: Globalization, Capitalism and Development (co-authored with AnupDhar and ByasdebDasgupta) from Cambridge University Press. His publication spans journals such as Cambridge Journal of Economics, Collegium Anthropologicum, Critical Sociology, Rethinking Marxism,Psychotherapy and Politics International, and Economic and Political Weekly. He is also a member of the editorial board of the journal Rethinking Marxism.

E-Mail: chakanjan@hotmail.com
9.

Atul Mishra is Assistant Professor at the Department of International Relations and Governance Studies, Shiv Nadar University. His research areas include International Relations (IR) theories, international relations of modern South Asia, modern Indian international thought, contemporary Indian foreign policy and Asian international relations. Much of his work seeks to combine history, theory and policy. His work has been published in the Economic and Political Weekly, Strategic Analysis, International Studies, South Asian Survey and Studies in Indian Politics. He co-authored (with Rajesh Rajagopalan) Nuclear South Asia: Keywords and Concepts (Routledge, 2014) and writes occasionally for the popular press. He was part of a recently-completed major project on India's regional relations, which was sponsored by the ICSSR. Email: atul.mishra@snu.edu.in

10.

Rakhee Bhattacharya is currently an Associate Professor at North East India Studies Programme, Jawaharlal Nehru University. She was an Endeavour Post doctoral fellow in Australia and has worked and taught in other institutes across the country. Her research interests are development economics, regional economy, poverty and inequality, security issues, India's Northeast and its neighbourhood. She has authored Development Disparities in Northeast India (Cambridge University Press, 2011) and Northeastern India and its Neighbours: Negotiating Security and Development (Routledge, 2014). In addition to this she has edited a number of volumes and has written many articles in both national and international journals. Her latest edited volume is Regional Development and Public Policy Challenges in India(Springer, 2015)

E mail:

rakhee_2k@hotmail.com

11.

Pradip Phanjoubam

is the founder editor of Imphal Free Press, Imphal. He is the author of two books. The Northeast Question: Conflicts and frontiers (Routledge India, January 2016) which delves into the meta narratives of geography and geopolitics which determined the politics and psychology of India's Northeast region and Shadow & Light: A Kaleidoscope of Manipur (Hachette India, November 2016) which is a portrait of Manipur, its trials and tribulations, successes and failures. This work was commissioned by the Indian National Trust for Art and Cultural Heritage, INTACH. Phanjoubam has worked for a number of dailies before deciding to start the Imphal Free Press in 1996. He began his career with the Times of India, New Delhi after completing a 9-month diploma course in journalism from the Times Research Foundation for Social Journalism in 1986; He left the TOI in 1989 to join Business and Political Observer, New Delhi; In 1990 he left the BPO to start an independent features agency based in Guwahati called "Orient Features"; he wound up the agency after four years to returned to his hometown, Imphal and join The Telegraph, Kolkata as its Imphal correspondent. He still writes opinion pieces for a number of publications, including Economic and Political Weekly, The Hindu, Indian Express, The Times of India, Economic Times, The Asian Age, besides several web journals, on request. In 1994-1995 he received the KK Birla Foundation Fellowship to write a monograph on "Sub-nationalism in the Northeast". During 2012-2024, he was resident fellow of the Indian Institute of Advanced Study, Shimla. His research work during the IIAS fellowship resulted in his first mentioned book. He has also contributed chapters for several edited essay anthologies, including in Sanjib Baruah edited Beyond Counterinsurgency: The impasse in Northeast India(OUP 2009), and Geeti Sen edited Where the Sun Rises when Shadows Fall: The Northeast(OUP 2005). E-mail:phanjoubam@gmail.com

Sl. No.
Picture
Bio Note

Researchers

1.

Research Topic: Resources and Infrastructure in the Northeast & India's Look East and Act East Policy

Draft Paper

Ranabir Samaddar

is the Distinguished Chair in Migration and Forced Migration Studies

of the Calcutta Research Group, and belongs to the school of critical thinking. He has pioneered along with others peace studies programmes in South Asia. He has worked extensively on issues of justice and rights in the context of conflicts in South Asia. The much-acclaimed The Politics of Dialogue (Ashgate, 2004) was the culmination of his work on justice, rights, and peace. His particular researches have been on migration and refugee studies, the theory and practices of dialogue, nationalism and post-colonial statehood in South Asia, and new regimes of technological restructuring and labour control. He authored a three-volume study of Indian nationalism, (Whose Asia Is It Anyway – nation and The Region in South Asia, 1996, The Marginal Nation – Transborder Migration from Bangladesh to West Bengal, 1999, and A Biography of the Indian Nation, 1947-1997, 2001). His recent political writings published in the form of a 2 volume account, The Materiality of Politics (Anthem Press, 2007), and the just published The Emergence of the Political Subject (Sage, 2009) have challenged some of the prevailing accounts of the birth of nationalism and the nation state, and have signalled a new turn in critical post-colonial thinking. Email

: ranabir@mcrg.ac.in

Snehasish

Mitra

He is a Research Assistant in Calcutta Research Group (CRG). He completed his masters in the discipline of 'Ecology, Environment and Sustainable Development' from the Tata Institute of Social Sciences, Guwahati, Assam (India). His masters dissertation focussed on the issues surrounding the settlements on the hills of Guwahati, mainly through legal and environmental paradigms. He has worked as a Research Assistant in a project supported by Stockholm University (Sweden) which aimed to understand the phenomenon of labour migration from Northeast India to other parts of India and into the wider global network. His reserach interests are - migration, urban studies, environmental justice and political ecology. In 2016 he worked on India's Look East Policy with specific focus on Northeast India which resulted in a co-authored publication with Ranabir Samaddar titled 'Bridge of Spaces: East by Northeast, Ah! The Northeast'. (Policy and Practices, 76) Email: snehashish@mcrg.ac.in

2.

Research Topic: Bangladesh: The Key to India's Look East

Abstract
Draft Paper
Subir Bhaumik, former BBC's bureau chief (East-Northeast India) , is now senior editor with Dhaka-based

bdnews24.com

and consultant editor with Myanmar's Mizzima News. He has worked for Reuters and Time magazine, Press Trust of India and Ananda Bazar group. He has been a Queen Elizabeth House fellow at Oxford University(1989-90) , a fellow at East-West Center , Washington ( 2004) and Eurasian-Nets fellow at Frankfurt University (2009). He is the author of Insurgent Crossfire: Northeast India and Troubled Periphery: Crisis of India's Northeast and has edited Living on the Edge and Counter-Gaze: Media,Migrants, Minorities. He writes regular columns on regional issues and defence and security for leading Indian dailies like Telegraph, Times of India, the Hindu and Economic Times and does special features for BBC and Al Jazeera Online. He is closely associated with the Track 2 Kolkata-Kunming (K2K) process involving Indian and Chinese border states and is a member of the Calcutta Research Group.
Email: sbhaum@gmail.com
3.

Research Topic: Interrogating Migration in India's Northeast

Draft Paper

Samir K. Purkayastha

is an independent writer and journalist based in Kolkata. He has worked in various capacities in The Telegraph, The Asian Age, The Sentinel, The Seven Sisters Post, The Nagaland Page and the Nagaland Observers. He has written several scholarly articles in journals and books. Some of his publications include UID's Augean Task? Assam and the Illegal Migrants and The Consequences of Long Term Conflicts in Northeast India: Impact on Assam. Mizoram, Meghalaya and Tripura.
Email: samirpurkayastha@gmail.com

Sucharita Sengupta is associated with Calcutta Research Group (CRG). Her research interests pertain to Forced Migration and Border studies in the context of Asia. After masters' in Political Science from the University of Calcutta, she joined the Calcutta Research Group as a Research Assistant working on 'West Bengal-Bangladesh Borderland: Humanitarian issues'. Under this, she wrote a paper on women trafficked from Bangladesh incarcerated in jails of West Bengal, India. This was presented at a workshop "Interrogating Forced Migration" in March 2015 and published as "Bordered Lives: Women from Bangladesh behind bars in India", La Frontera 35 (2). Her recent research in CRG focused on the Rohingya refugees as part of the perilous irregular maritime migrants to the shores of South East Asian nations like Thailand and Malaysia. In this work she tried to trace the history and context of such maritime drives, reasons that allure them to take to the sea, and also the recent media attention to the phenomenon generating mass awareness of the issue internationally, especially in Bangladesh, and to some extent, India. The recent focus on the plight of the boatpeople on the high seas therefore, shows the need of a comprehensive research and continuous advocacy to keep the issue relevant. Currently she is working on patterns of migration in Northeast India in wake of the Look East policy of the Indian government, whether population mobility is impacted upon by the developmental trajectory of the government in the region and issues of out migration from Northeast to the rest of India. In 2016 she co-authored two research papers on Migration in the Northeast and Refugee Movement in West Bengal during the decade of 50s. Both these papers were published in the Policies and Practices Series of the Calcutta Research Group (77 and 80). Email: sucharita@mcrg.ac.in

4.

Research Topic: Kolkata as a Logistical Hub with Special Reference to the Kolkata Port

Draft Paper

Iman Mitra

is presently a Research and Programme Associate at Mahanirban Calcutta Research Group. He has registered with Jadavpur University as an ICSSR Doctoral Fellow for his PhD in 2009 and submitted his thesis for examination in 2013. His PhD dissertation explores the history of dissemination of economic knowledge in colonial Bengal through various pedagogical and institutional networks. His research interests include modes of popularization of the discipline of economics in colonial and post-colonial India and the appropriation of and negotiations with disciplinary knowledge at the level of practical application. At MCRG, He is involved in a project on the interconnectedness between rural to urban migration, urbanization,and social justice in post-liberalization India. He has also contributed in many Bengali and English dailies on issues of political and social import. Email:

imanmitra@gmail.com



Mithilesh Kumar

is a PhD Candidate at Western Sydney University, Australia. His dissertation tries to understand the evolution of new forms of governance, sovereignty and labour processes and politics in the context of infrastructure. He studied Delhi airport for his thesis. He has earlier worked on logistics of migration, disaster management and governance in Bihar. His interest is in the issues of logistics, migration and labour and politics. He is now currently working on the dialogic relationship between the nature, evolution and innovation of the Indian state with social and political movements in India.

He is the author of

"Governing Flood, Migration and Conflict in North Bihar." Government of Peace Social Governance, Security and the Problematic of Peace. Ed. Ranabir Samaddar. London: Ashgate, 2015 and "Statistics , Public-Private Partnership and the Emergence of a New Subject." Accumulation in Postcolonial Capitalism, Ed. Ranabir Samaddar, Samita Sen, and Iman Kumar Mitra, Singapore: Springer, Forthcoming.
Email: kmithilesh@hotmail.com
5.

Research Topic: Being Connected Logistic Visions to the East and West of India

Draft Paper

Anita Sengupta

is currently Senior Researcher at the Calcutta Research Group. She is an area studies specialist and her work has been focused on the Eurasian region with Uzbekistan being her area of special interest. She has also worked extensively on Turkish politics. She has collaborated with scholars in a number of Universities and Institutes in Tashkent, Bishkek, Almaty, Ankara, Istanbul, Berlin, Washington and been invited to participate in events organized in the region. She was part of the Stockholm International Programme for Central Asian Studies, SIPCAS and is currently associated with the Nordic

Network for Research on Migration, Identity, Communication and Security

. She is a member of the editorial board of journals published in Turkey and Kazakhstan and peer reviews articles for a number of international journals. Her book Heartlands of Eurasia: The geopolitics of political space published in 2009 ((Lanham, Boulder, New York, Toronto, Oxford: Lexington Books) was selected by the Oxford Bibliographies Online in 2011 as a must read on the section Geopolitics and Geo-strategy. She is also the author of Russia, China and Multilateralism in Central Asia, (New Delhi: Shipra Publications, 2005); The Formation of the Uzbek Nation-State: A Study in Transition, (Lanham, Boulder, New York, Toronto, Oxford: Lexington Books, 2003) and Frontiers into Borders: The Transformation of Identities in Central Asia, (Delhi and London: Hope India Publications and Greenwich Millennium Press Ltd, 2002). She has also edited a number of volumes on Eurasian politics. She is a governing body member of a Track II organization, India Central Asia Foundation, and has travelled to the region with this team. She is the author of

Myth and Rhetoric of the Turkish Model: Exploring Developmental Alternatives

(New Delhi, Heidelberg, New York, Dordrecht, London: Springer 2014). Her most recent publication is Symbols and the Image of the State in Eurasia, published by Springer in 2016. Her research on Connectivity in Asia has been published in the Policies and Practices series of Calcutta Research Group (79) in 2016. Email: anitasengupta@hotmail.com

Experts

1.

Sanjay Barbora

is currently working as an Associate Professor at TISS' Guwahati campus. Research interests include agrarian change, resource conflicts, media studies and human rights. Having worked as a human rights activist on issues pertaining to militarization of Northeast India, I managed an advocacy and research based media initiative on peace building in South Asia from 2005 to 2011. Other than my stated academic interests, I continue to be energized by my involvement in community media and radio journalism, as well as the democratization of public spheres. Email: xonzoi.barbora@gmail.com
2.

Atig Ghosh

is

Assistant Professor of History, Visva-Bharati, Santiniketan. He has taught history on a part time basis at the West Bengal State University (Barasat). Having studied history at the Presidency College and Jawaharlal Nehru University, he received his doctoral degree from El Colegio de Mexico, Mexico City. His doctoral research was lodged around conjoint concerns of political economy and cultural anthropology in the context of small town (mofussil) Bengal in the nineteenth century. He has researched statelessness and its socio-ontological textures and tangles in the intractable fastness of the Indo-Bangladesh enclaves.

Email: atigghosh@gmail.com
3.

Meghna Guhathakurta

is executive director of Research Initiatives Bangladesh (RIB), a research support organization based in Dhaka, which specializes in action research with marginalized communities. From 1984 to 2007, she taught International Relations at the University of Dhaka. Her field of specialization has broadly been international development, gender relations, and South Asian politics. She is widely published on these issues. She serves as associate editor of the Journal of Social Studies published from the Centre for Social Studies in Dhaka. She is advisor to the International Chittagong Hill Tracts Commission, an advocacy watchdog, and has been project coordinator of RIB's project in the official Rohingya camps as implementing partner of UNHCR from 2011-2014

Guhathakurta graduated from the University of Dhaka and received her Ph.D. Politics from the University of York, United Kingdom.
Email: meghna.guhathakurta@gmail.com
4.
Ritajyoti Bandyopadhyay

is

Assistant Professor, Indian Institute of Science, Education and Research, Mohali

. He has been Postdoctoral Fellow/Lecturer, State and Democracy Research Group, Centre for Modern India Studies, University of Gottingen (October, 2012-July, 2013)

Postdoctoral Associate, Urban Research and Policy Programme, NIAS, Bangalore (November, 2010-September, 2012)

.

He did his PhD in History (Jadavpur University/ Centre for Studies in Social Sciences, Calcutta, India, and partly at Department of Sociology, University of California, Berkeley)

He has a post doctoral Fellowship at National Institute of Advanced Studies, Indian Institute of Science, Bangalore. 2009 – 2010: Fulbright-Nehru Doctoral-and-Professional-Research-Fellowship, housed by University of California, Berkeley, USA.

2006 – 2009: Sasakawa Young Leaders' Fellowship Fund Doctoral Fellowship, housed by the Department of History, Jadavpur University, Calcutta, India.

2008: SYLFF-FMP Doctoral Visiting Fellowship, housed by El Colegio de Mexico, Mexico City, Mexico. He is the author of The Rule of the Street: Institutions and Informality in Calcutta in the Long Twentieth Century, Cambridge University Press, (Under Contract). Email: ritajyoti@gmail.com
5.

Binoda Kumar Mishra

is director of Centre for Studies in International Relations and Development (CSIRD). The Centre is a non-profit organisation involved in research in International Relations and Development issues. His personal research area is security studies that include the emerging traditional and non-traditional security scenarios in South and Southeast Asia, regionalism, and Indian Foreign Policy. He is also interested in "Diaspora" studies. He completed my Ph.D. in Disarmament and Strategic Studies from Jawaharlal Nehru University, New Delhi, India. The title of the PhD Thesis is "Evolution and Working of the Convention on Certain Conventional Weapons (CCW)." The title of the M.Phil Dissertation is "Abolishing Nuclear Weapons: A Survey of Proposals and their Prospects."

Taught graduate students at Panchakot Mahavidyalaya, Burdwan University, West Bengal, from May 2003 – December 2005 as a regular faculty. He has presented papers on, India's Foreign Policy, Nuclear Politics, Regional Institutional Arrangements in various national and international seminars. Email: bkmishra27@gmail.com
6.

Debarati Bagchi

is a Transnational Research Group (Max Weber Foundation) Postdoctoral Fellow based at the Jawaharlal Nehru University. Her postdoctoral research studies the print and proliferation of SylhetNagri script in colonial Sylhet-Cachar region. She completed her doctoral dissertation from the University of Delhi and Centre for Studies in Social Sciences, Calcutta in 2015. Her doctoral work was on Many Spaces of Sylhet: Making of a "Regional Identity", 1870s-1940s.Debarati completed her B.A. and M.A. in History from Jadavpur University. In 2014, she had been associated with the Mahanirban Calcutta Research Group as Research Associate and has contributed to the project on 'Cities, Rural Migrants and Urban Poor'. Debarati had also been associated with the British Library Endangered Archives Programme funded project on the archiving of SylhetNagri texts at the School of Cultural texts and Records, Jadavpur University, during 2005-07.
Email:

bagchidebarati@gmail.com

7.

Anandaroop Sen

has completed his PhD Centre for Historical Studies (CHS), Jawaharlal Nehru University (August 2016). He has worked at CHS with

Professor Neeladri Bhattacharya.

At present he teach as a guest lecturer in the Sociology department at Presidency University, Kolkata (from January 2016).His thesis titled

'

Tales of Territoriality, Practices of Region Making: North Eastern Frontier of Colonial India c.1761-1895'

looks at production of 'frontiers' under a sign of 'other spaces'.

In the dissertation he look at how this region has been historically produced as a violent and other space. Introduced by colonialism, persistent in post independent India, this idea of another space has been entrenched through 'exceptional' legislations. The thesis maps these processes. At a conceptual level it probes the relationship between violence, law and exceptional spaces. His particular expertise concerns the sub-regions of British Tippera (Tripura State) and the Lushai (Mizoram state), Chittagong Hill Tracts ( Bangladesh), Rakhine or Arakan region (Myanmar) Chin Hills (Myanmar) all of which have long been neglected in the mainstream histories of South Asia. His areas of interest are as follows: Emergency Laws, Law and Society, Histories of Capital, Historical Anthropology, Analytics of the Primitive, Bio-politics, Histories and Theories of Frontier, Violence and Law.
Email: anandaroopsen@gmail.com
8.
Gurudas Das is currently Professor at the National Institute of Technology (NIT), Silchar, Assam. Earlier, he had worked in North Eastern Hill University (NEHU), Shillong, as a Reader in Economics; AmiyaKumar Das Institute of Social Change and Development (OKDISCD), Guwahati, as a Research Fellow; and St Anthony's College, Shillong, as a Lecturer in Economics . He graduated from ABN Seal College, Coochbehar and later did his Masters and Ph D from the University of North Bengal, Siliguri, West Bengal. For last 25 years, he has been working and writing on the society, economy and polity of India's Northeast. He has pioneered studies on border trade and advocated to use cross-border trade and sub-regional cooperation as strategies for the development of the bordering regions in North East India. His book on Security and Development in India's Northeast (OUP, 2012) and co-authored and co-edited volume on Look East to Act East: Implications for India's Northeast (Routledge, 2016) have received wide acclamation. He is widely published and traveled in and outside the country. Besides teaching and social research, he also provides consultancy services to a number of research and business organizations in the country. He has been nominated, as a member, to different academic and research bodies in and outside the region. He is the founder of Society for North East Development Studies (SNEDS) and editor of The Social Scanner. He is currently working on a compilation on BCIM: Interplay of Geo-politics and Geo-economics.
Email: gurudas_das@yahoo.co.in
9.

Sanjay Chaturvedi

is Professor of Political Science at Panjab University, Chandigarh, India. He specializes in the theory and practices of geopolitics; with special reference to Polar Regions and the Indian Ocean Region. His current area of research is geopolitics of climate change. He is recipient of several visiting professorships and fellowships abroad including Curtin University, Australia; University of Wurzburg, Germany; India-China Institute, The New School, USA; The University of Adelaide, Australia; University of Cambridge, England; University of Durham, UK;

Institute of Southeast Asian Studies (ISEAS)-YusofIshak Institute, Singapore (2010-2012),

Columbia University Institute for Scholars, Paris; Faculty of Law, University of Sydney; Ben Gurion University of the Negev, Israel; and Henry L. Stimson Centre, Washington D.C., USA.

Chaturvedi is the founding Vice-Chairman of Indian Ocean Research Group (IORG), which has Observer Status under the Indian Ocean Rim Association (IORA). He has also been a member of the Steering Committee of International Geographical Union (IGU) Commission on Political Geography (2004-2012) and the Co-Chair of Research Committee 15 (RC 15) on Political and Cultural Geography of International Political Science Association (IPSA): 2006-2012. Chief Editor of Panjab University Research Journal (Social Sciences), Chaturvedi, he is the co-editor of Journal of the Indian Ocean Region (Routledge) and the Regional Editor of The Polar Journal (Routledge). He also serves on the international editorial/advisory board of Geopolitics (Routledge), Co-operation and Conflict (Sage), Journal of Global Faultlines (Pluto) and The Journal of Borderland Studies (Routledge).Chaturvedi's most recent co-authored books are: Climate Terror: A Critical Geopolitics of Climate Change (Palgrave Macmillan 2015) and Climate Change and the Bay of Bengal: Emerging Geographies of Hope and Fear (Institute of South East Asian Studies, Singapore). His forthcoming books include co-authored: Rise and Return of Indo-Pacific (Oxford University Press, 2017) and co-edited: Environmental Sustainability from the Himalaya to the Oceans: Struggles and Innovations in China and India (Springer, October 2016).

He has also been a Visiting Speaker at the National Defence College and Foreign Service Institute, New Delhi. He has visited 46 countries in connection with various academic assignments. Email:

csgiorg@gmail.com

10.

Pradip Phanjoubam

is the founder editor of Imphal Free Press, Imphal. He is the author of two books. The Northeast Question: Conflicts and frontiers (Routledge India, January 2016) which delves into the meta narratives of geography and geopolitics which determined the politics and psychology of India's Northeast region and Shadow & Light: A Kaleidoscope of Manipur (Hachette India, November 2016) which is a portrait of Manipur, its trials and tribulations, successes and failures. This work was commissioned by the Indian National Trust for Art and Cultural Heritage, INTACH. Phanjoubam has worked for a number of dailies before deciding to start the Imphal Free Press in 1996. He began his career with the Times of India, New Delhi after completing a 9-month diploma course in journalism from the Times Research Foundation for Social Journalism in 1986; He left the TOI in 1989 to join Business and Political Observer, New Delhi; In 1990 he left the BPO to start an independent features agency based in Guwahati called "Orient Features"; he wound up the agency after four years to returned to his hometown, Imphal and join The Telegraph, Kolkata as its Imphal correspondent. He still writes opinion pieces for a number of publications, including Economic and Political Weekly, The Hindu, Indian Express, The Times of India, Economic Times, The Asian Age, besides several web journals, on request. In 1994-1995 he received the KK Birla Foundation Fellowship to write a monograph on "Sub-nationalism in the Northeast". During 2012-2024, he was resident fellow of the Indian Institute of Advanced Study, Shimla. His research work during the IIAS fellowship resulted in his first mentioned book. He has also contributed chapters for several edited essay anthologies, including in Sanjib Baruah edited Beyond Counterinsurgency: The impasse in Northeast India(OUP 2009), and Geeti Sen edited Where the Sun Rises when Shadows Fall: The Northeast(OUP 2005). E-mail:phanjoubam@gmail.com
11.

Monirul Hussain

obtained his graduation from Cotton College, Guwahati and MA from AMU, Aligarh. He did his M.Phil and doctoral research at the School of Social Science, Jawaharlal Nehru University, New Delhi and the post doctoral research at the University of Oxford. He was recipient of Commonwealth Fellowship in 1999 and South Asia Regional Fellowship (Senior) from the Social Science Research Council (New York) in 2004. He has written extensively on the society and politics in North East India. His book The Assam Movement: Class, Ideology and Identity (1993) is regarded as an indispensable source for understanding Assam's colonial and postcolonial society and politics. He co-edited two volumes on Religious Minorities in South Asia: Selected Essays on Postcolonial Situation (2001). His latest edited volume is entitled Coming Out of Violence: Essays on Ethnicity, Conflict Resolution and Peace Process in North East India (2005). His book Interrogating Development :State, Displacement and Popular Resistance in North East India was published by Sage Publications (2007). Prof. Hussain has been a Visiting Fellow at the Queen Elizabeth House, University of Oxford and Visiting Professor at the School of Social Sciences, Jawaharlal Nehru University, New Delhi. At present he is Professor at the Department of Political Science, Gauhati University. Currently he is engaged in a research project on human security in South Asia. E-mail:

monirulhussain@hotmail.com

12.

Vijaylakshmi Brara

is an

Associate Professor in the Centre for Manipur Studies, Manipur University

. She is a sociologist by training. Her special field of interest is Developmental Sociology, Cultural Anthropology and Gender Studies. The Northeast region has been her main area of study for the last 20 years, which includes her Doctoral research work. She has been working with the rural populace on issues of development, gender and local self-governance. Her book

Politics, Society and Cosmology in India's North – East

, was published by Oxford University Press in 1998. E-mail:

vbrara11@gmail.com
Comments
13.

Lipi Ghosh

is a Professor and Former Director of the Centre for South and South East Asian Studies of University of Calcutta. She is a former Nehru-Fulbright Academic & Professional Excellence Fellow, Charles Wallace India Trust Fellow under British Academy Award, Ford Asia Fellow and First ICCR Chair to Lund University. She has 16 books at her credit. She has expertise on Myanmar and Thailand and her special qualification is that she knows Thai language. E-mail: lipighosh@gmail.com
GC-45, First Floor, Salt Lake, Sector III, Kolkata-700 106
Tel :91-33-2337 0408 | Fax : 91-33-2337 1523




@2009 Mahanirban Calcutta Research Group