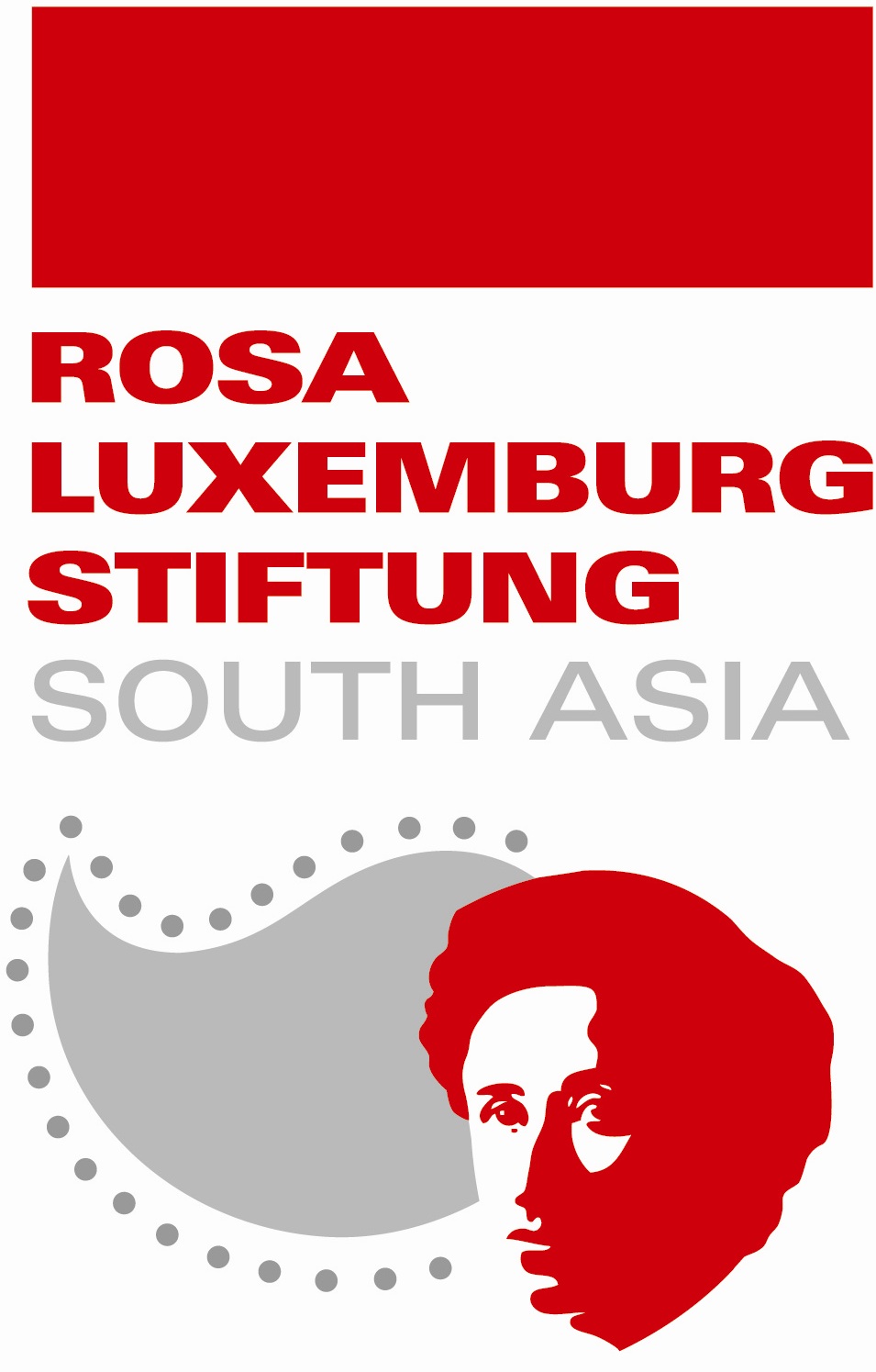 Researchers & Experts in 2016 || Researchers & Experts in 2017

Sl. No.
Picture
Bio Note

Researchers

1.

Research Topic: Popular Politics, Upsurge and the Revolt in the Sixties and Seventies of the Last Century

Ranabir Samaddar

is the Distinguished Chair in Migration and Forced Migration Studies

of the Calcutta Research Group, and belongs to the school of critical thinking. He has pioneered along with others peace studies programmes in South Asia. He has worked extensively on issues of justice and rights in the context of conflicts in South Asia. The much-acclaimed The Politics of Dialogue (Ashgate, 2004) was the culmination of his work on justice, rights, and peace. His particular researches have been on migration and refugee studies, the theory and practices of dialogue, nationalism and post-colonial statehood in South Asia, and new regimes of technological restructuring and labour control. He authored a three-volume study of Indian nationalism, (Whose Asia Is It Anyway – nation and The Region in South Asia, 1996, The Marginal Nation – Transborder Migration from Bangladesh to West Bengal, 1999, and A Biography of the Indian Nation, 1947-1997, 2001). His recent political writings published in the form of a 2 volume account, The Materiality of Politics (Anthem Press, 2007), and the just published The Emergence of the Political Subject (Sage, 2009) have challenged some of the prevailing accounts of the birth of nationalism and the nation state, and have signalled a new turn in critical post-colonial thinking. Email

: ranabir@mcrg.ac.in

Sucharita Sengupta is associated with Calcutta Research Group (CRG). Her research interests pertain to Forced Migration and Border studies in the context of Asia. After masters' in Political Science from the University of Calcutta, she joined the Calcutta Research Group as a Research Assistant working on 'West Bengal-Bangladesh Borderland: Humanitarian issues'. Under this, she wrote a paper on women trafficked from Bangladesh incarcerated in jails of West Bengal, India. This was presented at a workshop "Interrogating Forced Migration" in March 2015 and published as "Bordered Lives: Women from Bangladesh behind bars in India", La Frontera 35 (2). Her recent research in CRG focused on the Rohingya refugees as part of the perilous irregular maritime migrants to the shores of South East Asian nations like Thailand and Malaysia. In this work she tried to trace the history and context of such maritime drives, reasons that allure them to take to the sea, and also the recent media attention to the phenomenon generating mass awareness of the issue internationally, especially in Bangladesh, and to some extent, India. The recent focus on the plight of the boatpeople on the high seas therefore, shows the need of a comprehensive research and continuous advocacy to keep the issue relevant. Currently she is working on patterns of migration in Northeast India in wake of the Look East policy of the Indian government, whether population mobility is impacted upon by the developmental trajectory of the government in the region and issues of out migration from Northeast top the rest of India.

2.

Research Topic: The Cultural-Creative Dimension of the Naxalite Movement

Abstract
Draft Paper

Subhoranjan Dasgupta was formerly professor of Human Sciences at the Institute of Development Studies Kolkata (IDSK). He obtained his PhD from the South Asia Institute, University of Heidelberg. He has several publications to his credit in Bengali and English. His two abiding passions are neo-Marxian aesthetics and the partition of Bengal, 1947 and he has written on Jibanananda Das, Bishnu Dey, Akhtaruzzaman Elias, Bertolt Brecht and Gunter Grass. His publications include The Trauma and the Triumph : Gender and Partition in Eastern India, The Tin Drummer's Odyssey and Elegy and Dream: A critical appraisal of Akhtaruzzaman Elias's creativity. Dasgupta has recently received the prestigious Lila Roy Smarak Purashkar (Lila Roy Memorial Award) for essays, interviews and translations published in English and Bengali in journals, magazines and anthologies.
3.

Research Topic: Popular Movements in the Districts of Bengal, Birbhum, Nadia and Midnapore, 1950s-1970s

Draft Paper for A. Ghosh

Draft Paper for
A. Sengupta

Atig Ghosh

is

Assistant Professor of History, Visva-Bharati, Santiniketan. He has taught history on a part time basis at the West Bengal State University (Barasat) and the University of Calcutta. Earlier he worked as Research Associate at Mahanirban Calcutta Research Group. He was also an External fellow at the

Maulana Abul Kalam Azad Institute of Asian Studies

, carrying out a research project titled 'Makings of Bengali Identity in the Nineteenth Century: A Mofussil Optic'. He had previously been associated with Bengal Post, a Kolkata based daily. Having studied history at the Presidency College and Jawaharlal Nehru University, he received his doctoral degree from El Colegio de Mexico, Mexico City. His doctoral research was lodged around conjoint concerns of political economy and cultural anthropology in the context of small town (mofussil) Bengal in the nineteenth century. He has researched on statelessness and its socio-ontological textures and tangles in the intractable fastness of the Indo-Bangladesh enclaves. He has edited a book Branding the Migrants (Kolkata, 2013) and co-edited a book Stateless in South Asia (Delhi, 2015) with Paula Banerjee and Anasua Basu Ray Chaudhury.


Anwesha Sengupta is a Assistant Professor, IDSK, Kolkata. Her PhD dissertation, titled Breaking Up Bengal: Land, People and Things, 1947 -1952, looks into the politics of partition and nation making in South Asia, focusing on East and West Bengal. She is currently looking into the political history of West Bengal after independence.

Anwesha has received several fellowships including ICSSR-CSDS PhD Fellowship, DAAD Visiting Fellowship to University of Goettingen, Foreign Travel Grant from ICHR to work in British Library etc. She has published in Refugee Watch, Indian Economic and Social History Review, Policies and Practices and also in an edited volume [ Calcutta: The Stormy Decades, edited by Tanika Sarkar and Sekhar Bandyopadhyay, Social Science Press, 2015]

4.

Research Topic: First Five Years of Left Front Rule in West Bengal by Atig Ghosh

5.

Research Topic: Backward Classes Movements led by Karpuri Thakur

Abstract
(M.K.Jha)

Abstract
(M.Kumar)

Manish K. JHA

, the vice president of the CRG, is Professor and Dean of School of Social Work at Tata Institute of Social Sciences, Mumbai. He teaches courses on Community Organisation and Development Practice, Social Action and Movement and Social Policy, Planning and Programmes. His research interests include issues of development and governance, urban poverty and migration, social justice, social exclusion and human rights. He had authored a book Human Rights: Agencies and Agenda (2003) and co-edited a book Traversing Bihar: Politics of Development and Social Justice (2014). He has authored several papers on Food security, Social Action, Marginality and Justice, Disaster and Development, Politics of social justice, etc. He has been recipient of Commonwealth Academic Fellowship (2009) at the School of Oriental and African Studies, UK; Erasmus Mundus Academic Fellowship (2011) at University College Dublin, Ireland; UKIERI visiting Fellowship (2013) at Durham University, UK and Palme Professorship (2013) at Gothenburg University, Sweden. He is a member of several research organisations and has been activelyengaged with development practice, policy advocacy, and relief and rehabilitation work in post disaster situation.




Email: manishj@tiss.edu ; jhamanishk19@gmail.com

Mithilesh Kumar is a PhD Candidate at Western Sydney University, Australia. His dissertation tries to understand the evolution of new forms of governance, sovereignty and labour processes and politics in the context of infrastructure. He studied Delhi airport for his thesis. He has earlier worked on logistics of migration, disaster management and governance in Bihar. His interest is in the issues of logistics, migration and labour and politics. He is now currently working on the dialogic relationship between the nature, evolution and innovation of the Indian state with social and political movements in India. He is the author of "Governing Flood, Migration and Conflict in North Bihar." Government of Peace Social Governance, Security and the Problematic of Peace. Ed. Ranabir Samaddar. London: Ashgate, 2015 and "Statistics , Public-Private Partnership and the Emergence of a New Subject." Accumulation in Postcolonial Capitalism, Ed. Ranabir Samaddar, Samita Sen, and Iman Kumar Mitra, Singapore: Springer, Forthcoming.

Experts

1.

Mallarika Sinha Roy teaches in Centre for Women's Studies, School of Social Sciences, Jawaharlal Nehru University. Earlier she has taught Centre of Global South Asian Studies, University of Copenhagen and she was a post-doctoral fellow at Department of Society and Globalisation, Roskilde University, 2008-2009. She has studied in Presidency College, Kolkata, Jawaharlal Nehru University, New Delhi and University of Oxford (UK). She has written a book titled Gender and Radical Politics in India: Magic Moments of Naxalbari (1967-1975) (Routledge Studies in South Asian History Series, 2010). She has also written several journal articles and book chapters including "Bringing Space Alive: Doreen Massey's World of Connected Geography", (Economic and Political Weekly, 2016), "Intimate Spaces of Struggle: Rethinking Family and Marriage in Contemporary India" in Knut A. Jacobsen (ed) Routledge Handbook of Contemporary India, (London: Routledge, 2015), "Rethinking Female Militancy in Postcolonial Bengal", Feminist Review, (2012), "The Romantic Manifesto of Revolution: Some Reflections on Issues of Gender in the Naxalbari Movement" in Pradip Basu (ed) Discourses on Naxalite Movement (1967-2009): Insights in Radical Left Politics (Calcutta, 2010), "Magic Moments of Struggle: Women's Memory of the Naxalbari Movement in West Bengal, India (1967-1975)", Indian Journal of Gender Studies, (2009), "Contesting Calcutta Canons: Issues of Gender and Mofussil in the Naxalbari Movement in West Bengal (1967-1975)", Contemporary South Asia, (2009) among others. She was the co-convenor of Women's Studies Seminar Series, JNU, 2013-2015 and she is a member of Indian Association of Women's Studies; British Association of South Asian Studies (BASAS) and Political Studies Association (PSA).
2.
Sandip Bandyopadhyay is a noted independent researcher, activist and public intellectual of Kolkata. For many years, he has been doing research on labour issues, communal riots, refugees and left politics in West Bengal. His publishes regularly in various Bengali journals and in Economic and Political Weekly. His books include Deshbhag, Deshtyag (Partition and Migration), Ranakshetra Rajpath: Ponchash Shat Doshoker Kolkatae Jubo Bikhhob ( Battleground Highway: Youth Rebellion in Kolkata in '50s and '60s), Itihasher Dike Fire: Chechollisher Danga (Looking Back at History: The Riot of 1946).
3.

Kumar Rana
1. Working with the Pratichi Trust since 2001 and helped develop the research team of the Trust that has taken shape of the Pratichi Institute (in 2011). Led several primary investigations on primary education, health delivery, food and nutrition carried out by the Trust.
2. Was part of a two-years ethnographic research project on seasonal migration in Eastern India carried out by the School of Development Studies, University of East Anglia.
3. Taken part in quantitative data collection for several projects, including the Human Development Report 1994 and Market Information Survey of Households (MISH) 1995, carried out by the National Council of Applied Economic Research (NCAER) and travelled extensively in the states of Bihar and Jharkhand (600 villages), Uttar Pradesh (60 villages), Haryana (30 villages), Himachal Pradesh (30 villages), Andhra Pradesh (28 villages).
4. Joined active politics while pursuing high school education, and was involved in a series of movements on land, wage, forest and Jharkhand separate statehood.
5. Contributed to journals like the Economic and Political Weekly, and newspapers like the AnandabazarPatrika. Contributory author of a number of volumes edited by eminent scholars. Authored several reports of the investigations carried out by the Pratichi Trust. Published a number of books in Bangla. Taken part in and edited the translations of Amartya Sen's The Argumentative India, Identity and Violence, The Idea of Justice (co-edited with Anirban Chattpadhyay), Uncertain Glory (jointly authored by Jean Dreze; jointly translated with Anirban Chattopadhyay); translation of Sen's The Country of First Boys is ongoing (jointly with Anirban Chattopadhyay).
6.Member, Calcutta Research Group; Honorary Fellow, Asian Development Research Institute, Patna.
7. Currently editing a Bangla fortnightly Arekrakam, (Founder-editor: Ashok Mitra).

Pursuing (2015-17) Masters in Medical Sciences in Global Health Delivery (MMSC-GHD) at the Department of Global Health and Social Medicine, Harvard Medical School, Harvard University.

4.
Dwaipayan Bhattacharyya is Professor at the Centre for Political Studies, School of Social Sciences, Jawaharlal Nehru University, New Delhi. His research interests include

Indian Government and Politics, Leftwing Mobilization in Bengal, Democracy. He has taught on topics such as Indian Government and Politics, Leftwing Mobilization in Bengal, Democracy. His publications include

Government as Practice: Politics and Policies of the Indian Left

(New Delhi: Cambridge University Press, 2016) and Interrogating Social Capital: The Indian Experience, (edited with Niraja G. Jayal, Sudha Pai and Bishnu N. Mohapatra), (New Delhi, Sage, 2004).

.

5.

Pushpendra

Kumar Singh

is a professor and in-charge of Tata Institute for Social Sciences, Patna. A sociologist by training, Prof. Pushpendra has been engaged in teaching, research and activism. Previously, he was with Tata Institute of Social Sciences (TISS), Mumbai as a professor. He was a visiting fellow to Asia Research Centre, London School of Economics and Political Science (LSE). He also served as the Dean of the School of Rural Development (Tuljapur campus) of TISS. He has also contributed in the Right to Food Campaign as a campaigner and state adviser to the Commissioners of the Supreme Court. As part of his work with ActionAid India, he was actively engaged in dalit and tribal rights in Bihar and Jharkhand. He made valuable contribution in human rights assessment of the tsunami relief and resettlement in five tsunami-affected countries. His academic contributions have been in the area of land reforms and agrarian relations, rural labour, castes, displacement and rehabilitation, governance and elementary education. He was part of the authors' team that prepared the Public Report on Basic Education (OUP, 1999) and has edited a volume on land reforms (Sage Publications, 2000). His publications include Land Reforms in India: An Unfinished Agenda (Co-edited with Mr. B.K. Sinha), Public Report on Basic Education in India (Co-authored), Governing Caste and Managing Conflicts: Bihar 1990-2011 (Co-authored with Dr. Manish K Jha), Some Aspects of Tenancy Debate: Implications for Policy Reforms (Co-authored with B.K. Sinha in D. Narasimha Reddy (ed.), Agrarian Reforms, Land Markets, and Rural Poor), Bihar: Including the Excluded and Addressing the Failures of Public Provision in Elementary Education (Co-authored with Anup K. Karan in Santosh Mehrotra (ed.), The Economics of Elementary Education in India: The Challenge of Public Finance, Private Provision and Household Cost ) among many others.
6.
Amit Prakash is Professor at the Centre for Study of Law and Governance, Jawaharlal Nehru University, New Delhi. He has been Associate Professor at the Centre for the Study of Law and Governance, Jawaharlal Nehru University, New Delhi; and, Assistant Research Professor at the Centre for Policy Research, New Delhi

.

Amit Prakash holds a PhD from the School of Oriental and African Studies, University of London. His areas of research include

politics of development and identity; critical

governance studies (including governance indicators); conflict, governance and the state; democratic political process in India; policing in India; and, global governance. His publications include,

Jharkhand:

Politics of Development and Identity

,

(

New Delhi: Orient-Longman, 2001);

Local Governance in India: Decentralisation and Beyond

, co-edited with Niraja Gopal Jayal & Pradeep Sharma, (New Delhi: Oxford University Press, 2006) and Governance in India: Empirical Evidence from Twenty States

, (New Delhi: Routledge, forthcoming.)

7.
Prabhu Prasad Mohapatra is Professor, Department of History at the University of Delhi. His academic career after PhD began with a Fellowship at the Nehru Memorial Museum and Library(1989-1993) and was followed by Post-Doctoral appointments at Yale University(1993-94), School of Oriental and African Studies, London,1994 and at the University of Amsterdam (1994-1997).After returning to India he was Visiting Fellow at the V.V Giri National Labor Institute between 1998-2002 where he established the Integrated Labor History Research Programme and set up a fully digital and online Archive of Indian Labor, first of its kind in India. His areas of interest and specialization include History of Labor and Working Classes, Transnational Labor History and Long distance Labor Migration, History of Indian Diaspora, Economic History of Modern India, Environmental History.From 2002 February he was appointed as Associate Professor at the Department of History, University of Delhi. He has taught courses in Economic History of Modern India, History of Labour and Labouring Poor and Working Classes, National Movement and Strategies of Imperial Control in the M.A ( Final ) Year and "Slaves Coolies and `free `labor : A History of Servitude" in the M.A ( previous) classes. He has also taught MPhil classes on Research Methods. He has supervised/and is currently supervising research of more than 20 MPhil and PhD students. He has had stints as Visiting Professor at Ecole Normale Superiore (Cachan) (2008) and University of Goettingen (2010-11) and held the L.M Singhvi Senior Fellowship at University of Cambridge (2006) and Fellowship at International Research Centre on Work and Lifecycle in Global History Perspective, Humboldt University (2011). He has been involved in the establishment of the Association of Indian Labour Historians (AILH) and actively promoted international academic cooperation around issues of history of labor and Global History.
8.

Anil Acharya

is a

Bengali

essayist, short story writer and poet. In 1966, he founded the

Bengali

literary quarterly and

little magazineAnustup.

He graduated with an honors degree in English literature from the

Scottish Church College. Thereafter he earned his master's degree in English literature from the University of Calcutta. He started publishing the literary quarterly Anustup as an undergraduate student at Scottish Church College in 1966.Since his college days, he has written poems, short stories and essays in Bengali and English. After earning a postgraduate degree in English literature, he started out as a lecturer, and later became a reader and then associate professor in English at the Serampore College, within the aegis of the University of Calcutta. He was also Head of the Department of English and set up the Communicative English programme in Serampore College. He is a member of the Publisher and Bookseller's Guild, the organizers of the Kolkata Book Fair, which is Asia's largest book fair and the most attended book fair in the world. He was elected Secretary of the Guild for three successive terms, between 1996-1998, and during his tenure, the noted French Philosopher Jacques Derrida inaugurated the Kolkata Book Fair in 1997.He has spent a life in writing and editing his quarterly journal, and has also founded an English language literary periodical for translated short stories from Bengali, called Harvest.In 1970, he assisted the Australian director Paul Cox as the assistant director in making the documentary on Calcutta. He was also the associate producer of Paul Cox's film "Force of Destiny" released in 2014. He is currently associated with St. Thomas' College of Engineering and Technology, Kolkata.Between February 2013 and February 2015, he wrote a regular Sunday column in the Bengali newspaper 'Ei Somoy', called "Nipaatone Siddho". It documented the myriad experiences that played out across four decades in the Bengali cultural and political landscape, and shaped Anustup and what it stands for. He is also the author of the Bengali book titled "Parasmaipadi" which is a collection of his selected articles.In recognition of his efforts, in 2012, he was appointed as a Tagore National Scholar by the

Ministry of Culture

of the

Government of India

.

9.

Prasanta Ray is President of the Calcutta Research Group. His research interest relates to the interface of society and politics and economic morals. Currently he is trying to reconstruct the history of early twentieth century banking crisis in Bengal with a particular focus on the victims. This is a part of history of greed in Bengal. His teaching engagements include Everyday life worlds, Economic Sociology and Research Methodology.He joined West Bengal Junior Education Service in 1966. His teaching in Presidency College began in 1977. He retired as Professor and Head, Department of Political Science and Professor-in-charge (1989-2003), Department of Sociology, Presidency College, in 2003. He taught simultaneously as a Guest faculty in Department of Sociology, Calcutta University. He was Emeritus Professor in Political Science and Sociology in Presidency College/University, 2004-12. Heis currently Emeritus Professor in Sociology, Presidency University, and Honorary Visiting Professor, Institute of Development Studies Kolkata. He was Indian Council of Social Science Research post-doctoral fellow: 1987-89, Visiting Scientist, Sociology Research Unit, Indian Statistical Institute, Kolkata (September, 2003-March, 2004), and Member, Working Group on Under-graduate Colleges in India, National Knowledge Commission. 2006.

10.

Priyankar Upadhaya

heads the Malaviya Center for Peace Research and holds the UNESCO Chair for Peace and Intercultural Understanding at Banaras Hindu Univerity. In his illustrious career spanning close to four decades,

Prof. Upadhyaya has been teaching International Relations & Peace Studies at Banaras Hindu University.

Professor Upadhayaya holds M.Phil. and Ph.D Degrees of Jawaharlal Nehru Universityand Advance International Diploma(s) in Conflict Resolution from the

Uppsala University

, Sweden. Prof Upadhyaya pursued Post-Doctoral Research at

London University

and the Woodrow Wilson Centre for International Scholars, Washington DC. He was selected for the Guest Scholar Award of the Woodrow Wilson Centre of International Scholars at Washington DC 1992, Faculty Research Award, Canadian Govt. 1999 and Senior Fulbright Award in 2004. Professor Upadhyaya has taught Political Science & Conflict Resolution in many parts of the world, including

Concordia University,

Montreal;

Ulster University

in Northern Ireland, at the Department of Political Science,

Karlstad University

, Sweden. Professor Upadhyaya has also served as a guest faculty at the US Air Force Academy at Colorado Springs. He has also been Fellow at the Henry L Stimson Center, Wash DC, and a Senior Visiting Fellow at the

Peace Research Institute

(PRIO), Oslo. Earlier this year Prof. Upadhyaya has been appointed as PRIO Global Fellow.

He has contributed as a Resource Person for UN University of Peace and at the Henry L Stimson Center, Wash DC. Prof. Upadhyaya has also been a visiting speaker at the Foreign Service Institute, Naval War Academy and National Defense College in India. More recently, Prof Upadhyaya has served as the ICCR Chair of Indian Studies at Dublin City University.

In

June 2016, Professor Upadhyaya delivered a path breaking speech at the UN Consultative meet on 'Peace as a process' held at Geneva. In September, 2016, Professor Upadhyaya was invited by President Obama to the White House to attend a meeting on Religious and Interfaith dialogue. He has served in various quality committees constituted by Government of India including the Civil Service Examination Reform Committee under purview of the UPSC and the National Mission on Education through ICT [NMEICT].

Professor Upadhyaya has publications in journals and books from

OUP

, MUP, CUP,

Sage

,

Ashgate

and

Routledge

among others and research articles in reputed International Journals such as the Denver Journal of International Law & Policy; International Studies (Sage) and Strategic Analysis (Routledge).

11.

Manoj K Jha is Professor and Head of Department of Social Work, University of Delhi. His research interests revolve around methodological and conceptual issues of social protest movements, minorities and marginalized communities. His latest book Riots as Rituals is based on his research on communal relations, mobilization and violence with the Bhagalpur riots in the Backdrop. An academician-activist to the core, he is a practitioner of emancipator and anti-oppressive approach in Social Work. He has designed and implemented rehabilitative and re-conciliatory action projects in Gujarat and Rajasthan and has been part of several civil society fact-finding teams to respond to instances of violence and atrocities. He was a lecturer at Department of Social Work, Jamia Millia Islamia from 1994 to 2002 before joining DSSW. He is also a visiting faculty to School of Planning and Architecture, Delhi. His Research Interests/Focus include Political Economy and Governance, Social Action and Social Movements, Majority-minority Relations, Peace and Conflict Studies. Courses Taught include: State, Political Economy and Governance: Social Action and Social Movements and Conflict Mitigation and Peace Building.
He was engaged by Constella-Futures as lead researcher for the content and frequency analysis of parliamentary and legislative discourses on HIV/AIDS in six high prevalence states. He has worked as consultant with Oxfam (Gujarat) on its initiative on Peace building and Conflict reduction in West India and was instrumental in creating in Urja Ghar-an open and shared space for communities in riot affected Gujarat.He has undertaken Due Diligence Process for Women Exemplar Award to be given by CII for the two consecutive years i.e. 2008 and 2009. He was also offered the position of Programme Coordinator for the Peace building and Conflict reduction programme in West India. He was part of the consultation meet to develop a manual for child rights organized by MHRD, UNICEF and TISS. He has worked as consultant with FUTURES Group on content analysis of parliamentary questions on HIV-AIDS. He has coordinated a national study on Social Exclusion of Dalit and minority children from the sphere of education. He has conducted workshops on sensitization to underprivileged and marginal communities for different Gos/NGOs. He has coordinated and led teams of NGOs and trainee social workers for relief and rehabilitation work in the earthquake affected Kutch district of Gujarat with particular emphasis on marginalized and the vulnerable groups. He has led evaluation team for Total Literacy Campaign (TLC) to some districts of Madhya Pradesh, Rajasthan and Bihar.
Top

Sl. No.
Picture
Bio Note

Researchers

1.

Research Topic: 'Refugee Movement in West Bengal'

Draft Paper

Paula Banerjee

,

the Honorary Director of the Calcutta Research Group

is an expert on Indo-American relations and studied in Cincinnati, Ohio. As part of her current work on borders and women, she has authored numerous papers on women in conflict situations in northeast India. She is a professor in the Department of South and South East Asian Studies, University of Calcutta. She has authored a book on Indo-US relations, titled

When Ambitions Clash

(2003), and has co-authored a book, Women in Society and Politics in France. Dr. Banerjee is the recipient of a number of international fellowships including the Advanced Taft Fellowship (1991-1993) and has been the recipient of the WISCOMP Fellow Of Peace Award (2001). Currently she is working on women in peace movements in South Asia and on borders and boundaries in the region. She is now the editorial board member of the

Refugee Watch. She has authored and edited a number of books. Two of her most recent publications are The State of being Stateless: An Account of South Asia (co-edited with Atig Ghosh and Anasua Basu Ray Chowdhury, 2016), Unstable Populations, Anxious States: Mixed and Massive Flows in South Asia (2013).

Sucharita Sengupta is associated with Calcutta Research Group (CRG). Her research interests pertain to Forced Migration and Border studies in the context of Asia. After masters' in Political Science from the University of Calcutta, she joined the Calcutta Research Group as a Research Assistant working on 'West Bengal-Bangladesh Borderland: Humanitarian issues'. Under this, she wrote a paper on women trafficked from Bangladesh incarcerated in jails of West Bengal, India. This was presented at a workshop "Interrogating Forced Migration" in March 2015 and published as "Bordered Lives: Women from Bangladesh behind bars in India", La Frontera 35 (2). Her recent research in CRG focused on the Rohingya refugees as part of the perilous irregular maritime migrants to the shores of South East Asian nations like Thailand and Malaysia. In this work she tried to trace the history and context of such maritime drives, reasons that allure them to take to the sea, and also the recent media attention to the phenomenon generating mass awareness of the issue internationally, especially in Bangladesh, and to some extent, India. The recent focus on the plight of the boatpeople on the high seas therefore, shows the need of a comprehensive research and continuous advocacy to keep the issue relevant. Currently she is working on patterns of migration in Northeast India in wake of the Look East policy of the Indian government, whether population mobility is impacted upon by the developmental trajectory of the government in the region and issues of out migration from Northeast top the rest of India.

2.

Research Topic: 'Food Movement in West Bengal'

Abstract
Draft Paper

Sibaji Pratim Basu of Department of Political Science with Rural Administration at Vidyasagar University, Midnapore, West Bengal (India), is a senior teacher, researcher and author in the field of a wide range of subjects in social science. Professor Basu has graduated from the Department of Political Science, Presidency College, Kolkata (1981); post-graduated from University of Calcutta (1983) and obtained Ph.D. on "The Concepts of Nationalism and Internationalism: Tagore and Gandhi", from Calcutta University (2005).

He taught Political Science at Sree Chaitanya College, Habra, West Bengal for three decades and also worked as the Guest faculty at Post Graduate Departments of Political Science at University of Kalyani (1987-2006) and Netaji Subhas Open University, WB (2003-09). For more than a decade, since 2001, he had delivered Special Lectures on "Cultural Politics" at Rabindra Bharati University.

He has acted as Resource Person during Refresher Courses and pre-Ph.D. courses at various universities, including University of Calcutta. He has presented papers and chaired sessions at different national and international conferences/seminars. A regular contributor to academic journals/books and popular dailies, periodicals, Professor Basu often appears on various channels as political commentator. He specialises in Modern Indian Political Thought & Politics, Socialist Thought and also has serious interest in the issues related to forced migration in contemporary South Asia and people's 'sustainable rights' in India.

3.

Research Topic: 'The Evolution and Progress of Marxian Cultural Debate from Late 40s to late 70s, especially Debates on Dramatic Production'
&
'The Creative Accent on the Naxalite Uprising - Drama, Film, Prose, and Poetry'

Draft Paper

Subhoranjan Dasgupta was formerly professor of Human Sciences at the Institute of Development Studies Kolkata (IDSK). He obtained his PhD from the South Asia Institute, University of Heidelberg. He has several publications to his credit in Bengali and English. His two abiding passions are neo-Marxian aesthetics and the partition of Bengal, 1947 and he has written on Jibanananda Das, Bishnu Dey, Akhtaruzzaman Elias, Bertolt Brecht and Gunter Grass. His publications include The Trauma and the Triumph : Gender and Partition in Eastern India, The Tin Drummer's Odyssey and Elegy and Dream: A critical appraisal of Akhtaruzzaman Elias's creativity. Dasgupta has recently received the prestigious Lila Roy Smarak Purashkar (Lila Roy Memorial Award) for essays, interviews and translations published in English and Bengali in journals, magazines and anthologies
4.

Research Topic: 'A Study of Anti-Tram Fare Hike Resistance and Teachers' Movement'

Draft Paper

Anwesha Sengupta works as a Research and Programme Associate at Calcutta research Group. She is the Project Coordinator of the RLS funded project o Popular Movements in West Bengal and Bihar. Her PhD dissertation, titled Breaking Up Bengal: Land, People and Things, 1947 -1952, looks into the politics of partition and nation making in South Asia, focusing on East and West Bengal. She is currently looking into the political history of West Bengal after independence.

Anwesha has received several fellowships including ICSSR-CSDS PhD Fellowship, DAAD Visiting Fellowship to University of Goettingen, Foreign Travel Grant from ICHR to work in British Library etc. She has published in Refugee Watch, Indian Economic and Social History Review, Policies and Practices and also in an edited volume [ Calcutta: The Stormy Decades, edited by Tanika Sarkar and Sekhar Bandyopadhyay, Social Science Press, 2015]


5.

Research Topic: 'JP Movement in Bihar'

Draft Paper

Mithilesh Kumar

is a PhD Candidate at Western Sydney University, Australia. His dissertation tries to understand the evolution of new forms of governance, sovereignty and labour processes and politics in the context of infrastructure. He studied Delhi airport for his thesis. He has earlier worked on logistics of migration, disaster management and governance in Bihar. His interest is in the issues of logistics, migration and labour and politics. He is now currently working on the dialogic relationship between the nature, evolution and innovation of the Indian state with social and political movements in India.

He is the author of

"Governing Flood, Migration and Conflict in North Bihar." Government of Peace Social Governance, Security and the Problematic of Peace. Ed. Ranabir Samaddar. London: Ashgate, 2015 and "Statistics , Public-Private Partnership and the Emergence of a New Subject." Accumulation in Postcolonial Capitalism, Ed. Ranabir Samaddar, Samita Sen, and Iman Kumar Mitra, Singapore: Springer, Forthcoming.

Experts

1.
Dipankar Sinha is Professor, Department of Political Science, University of Calcutta. He is also Honorary Associate of the Centre for Media History, Macquarie University, Sydney, and Nominated Member, Association of Third World Studies, USA. Sinha's area of interest broadly relates to the communicative modes of governance and development. Two of Sinha's early publications include "Foundation of a Refugee Market: A Study in Self-Reliance Initiative" and "Adjustment and Transition in a Bengali Refugee Settlement 1950-1999", published in Pradip Kumar Bose (ed.), Refugees in West Bengal: Institutional Practices and Contested Identities. Sinha has authored Development Narratives: Walking the Field in Rural West Bengal, Development Communication: Contexts for the Twenty-First Century, Media Sanskriti (in Bengali) and Communicating Development in the New World Order: A Critical Analysis. He has also co-authored Media, Gender and Popular Culture in India: Tracking Change and Continuity, Self-help Groups in West Bengal: Challenges of Development and Empowerment, and has co-edited Webs of History: Information, Communication and Technology from Early to Post-Colonial India, and Democratic Governance in India: Reflections and Refractions.
2.
Sandip Bandyopadhyay is a noted independent researcher, activist and public intellectual of Kolkata. For many years, he has been doing research on labour issues, communal riots, refugees and left politics in West Bengal. His publishes regularly in various Bengali journals and in Economic and Political Weekly. His books include Deshbhag, Deshtyag (Partition and Migration), Ranakshetra Rajpath: Ponchash Shat Doshoker Kolkatae Jubo Bikhhob ( Battleground Highway: Youth Rebellion in Kolkata in '50s and '60s), Itihasher Dike Fire: Chechollisher Danga (Looking Back at History: The Riot of 1946).
3.

Meghna Guhathakurta

is executive director of Research Initiatives Bangladesh (RIB), a research support organization based in Dhaka, which specializes in action research with marginalized communities. From 1984 to 2007, she taught International Relations at the University of Dhaka. Her field of specialization has broadly been international development, gender relations, and South Asian politics. She is widely published on these issues. She serves as associate editor of the Journal of Social Studies published from the Centre for Social Studies in Dhaka. She is advisor to the International Chittagong Hill Tracts Commission, an advocacy watchdog, and has been project coordinator of RIB's project in the official Rohingya camps as implementing partner of UNHCR from 2011-2014

Guhathakurta graduated from the University of Dhaka and received her Ph.D. Politics from the University of York, United Kingdom.
4.
Siddhartha Guha Roy teaches history at Vivekananda College, Kolkata. He is well known for his books Tram Workers of Calcutta: Some Reflections on their Unionisation and Political Experience, 1920 to 1930, Calcutta Tramwaymen: A Study of Working Class History and Human Rights, Democratic Rights and Popular Protests. He has also written on Azad Kashmir Movement and Indian State's policies towards Kashmir. He regularly publishes in Bengali as well. His noted Bengali publications include Kashmir: Bharater Samprasarn Bonam Muktir Sangram (Kashmir: India's Occupation vs. Struggle for Independence) and Manabadhikar O Ganatantrik Odhikar: Oitihashik Prekshapot ( Human Rights and democratic Rights: Historical Perspective).
5.
Manabi Majumdar teaches Political Science in Centre for Social Sciences, Calcutta. She is also the current director of Pratichi Trust. She has worked and published on issues of human development, democracy, decentralization and local politics. She has had research appointments at the Madras Institute of Development Studies (1994-2000) and at the Harvard Centre of Population and Development Studies, Harvard University (1997-98). Currently, she is also a professor in Political Science at the Centre for Studies in Social Sciences, Calcutta. Her publications include

Social Exclusion from Welfare Rights in India

(co-authored, 1996, IILS Geneva), and (with Jos Mooij)

Education and Inequality in India: A Class View (Routlegde, London 2011).
6.
Sanjeeb Mukherjee has retired as a professor of Political Science, University of Calcutta.

Comments

7.

Pushpendra

Kumar Singh

is a professor and in-charge of Tata Institute for Social Sciences, Patna. A sociologist by training, Prof. Pushpendra has been engaged in teaching, research and activism. Previously, he was with Tata Institute of Social Sciences (TISS), Mumbai as a professor. He was a visiting fellow to Asia Research Centre, London School of Economics and Political Science (LSE). He also served as the Dean of the School of Rural Development (Tuljapur campus) of TISS. He has also contributed in the Right to Food Campaign as a campaigner and state adviser to the Commissioners of the Supreme Court. As part of his work with ActionAid India, he was actively engaged in dalit and tribal rights in Bihar and Jharkhand. He made valuable contribution in human rights assessment of the tsunami relief and resettlement in five tsunami-affected countries. His academic contributions have been in the area of land reforms and agrarian relations, rural labour, castes, displacement and rehabilitation, governance and elementary education. He was part of the authors' team that prepared the Public Report on Basic Education (OUP, 1999) and has edited a volume on land reforms (Sage Publications, 2000). His publications include Land Reforms in India: An Unfinished Agenda (Co-edited with Mr. B.K. Sinha), Public Report on Basic Education in India (Co-authored), Governing Caste and Managing Conflicts: Bihar 1990-2011 (Co-authored with Dr. Manish K Jha), Some Aspects of Tenancy Debate: Implications for Policy Reforms (Co-authored with B.K. Sinha in D. Narasimha Reddy (ed.), Agrarian Reforms, Land Markets, and Rural Poor), Bihar: Including the Excluded and Addressing the Failures of Public Provision in Elementary Education (Co-authored with Anup K. Karan in Santosh Mehrotra (ed.), The Economics of Elementary Education in India: The Challenge of Public Finance, Private Provision and Household Cost ) among many others.
8.
Anuradha Roy teaches history at Jadavpur University. Previously, she has taught at the University of North Bengal, Visva-Bharati and University of Burdwan. She was a visiting fellow at Maison des Sciences de l'Homme, Paris, in 1997, a visiting scholar at Indian Institute of Advanced Studies, Shimla, in 2006 and an honorary fellow, Maulana Abul Kalam Azad Institute of Asian Studies, Kolkata, in 2011. As a researcher, she studies intellectual and cultural history focusing on the life of the Bengali bhadralok (middle-class literati). Initially her research focused on their cultural communism during the late colonial and early independence period. Now she looks into their cultural nationalism. Recently she has taken interest in the bhadramahila (the womenfolk of the bhadralok family) too. Another recent research interest is Gandhian social activism in Bengal. Her most recent publication is Cultural Communism in Bengal, 1936-1952. Her other publications include Challisher Dashaker Banglay Ganasangeet Andolan (The song movement sponsored by the Communist Party in Bengal during the 1940s), Sekaler Marxiya Samskriti Andolan (The Marxist cultural movement of the olden days), Nationalism as Poetic Discourse in Nineteenth Century Bengal among others.
9.
Moinak Biswas is Professor, Department of Film Studies, Jadavpur University. He was one of the initiators of Department, the first of its kind in South Asia. He is also the initiator and Coordinator of the Media Lab at Jadavpur, a centre for experiments in digital humanities and online archiving. He writes on Indian cinema and culture. Among his publications are Apu and After, Revisiting Ray's Cinema (2005), and Ujan gang baiya (1988, 2012). He edits the Journal of the Moving Image and co-edits BioScope, South Asian Screen Studies. He has recently written and co-directed the award-winning Bengali feature film Sthaniya Sambaad (2010).
10.
Ruchira Goswami is associated with the National University of Juridical Sciences since 2000. She offers courses in Sociology, Human Rights Law and Gender and Law. As a British Chevening Scholar, she has a post graduate degree in Human Rights from London School of Economics. She has been a visiting lecturer in International Development Studies at the International Summer School, University of Oslo. She is also a guest faculty in M.Phil course in Women Studies at Jadavpur University, Calcutta and post graduate course in Sociology of Crime and Deviance in Calcutta University.

Her publications are in the area of International Human Rights of Women, Intellectual Property and Women's Rights and Right to Food in India.




Her areas of interest include human rights of women, gender and law and women's movements. She regularly conducts human rights training programmes for youth, women and personnel in governmental and voluntary associations. She is one of the founder members of Gender and Law Association; one of the trustees of Anjali: a voluntary organization based in Calcutta that works in the area of human rights and mental health. She is a member of Nari Nirjatan Pratirodh Mancha - an activist feminist organization in Calcutta and Maitree - a women's rights network and also associated with various human rights organizations at the local and national level.

11.

Atig Ghosh

is

Assistant Professor of History, Visva-Bharati, Santiniketan. He has taught history on a part time basis at the West Bengal State University (Barasat) and the University of Calcutta. Earlier he worked as Research Associate at Mahanirban Calcutta Research Group. He was also an External fellow at the

Maulana Abul Kalam Azad Institute of Asian Studies

, carrying out a research project titled 'Makings of Bengali Identity in the Nineteenth Century: A Mofussil Optic'. He had previously been associated with Bengal Post, a Kolkata based daily. Having studied history at the Presidency College and Jawaharlal Nehru University, he received his doctoral degree from El Colegio de Mexico, Mexico City. His doctoral research was lodged around conjoint concerns of political economy and cultural anthropology in the context of small town (mofussil) Bengal in the nineteenth century. He has researched on statelessness and its socio-ontological textures and tangles in the intractable fastness of the Indo-Bangladesh enclaves. He has edited a book Branding the Migrants (Kolkata, 2013) and co-edited a book Stateless in South Asia (Delhi, 2015) with Paula Banerjee and Anasua Basu Ray Chaudhury.
12.

Subhasri Ghosh received her Phd in Modern History from the Centre for Historical Studies, Jawaharlal Nehru University, New Delhi on the topic The Impact of Immigration on West Bengal, 1947-1971. Subsequently she was engaged as a post-doctoral fellow at the Rabindranath Tagore Centre for Human Development Studies, Kolkata. She has also worked closely with the 1947: Partition Archives (http://www.1947partitionarchive.org/) She is now working as an Assistant Professor of History at Asutosh College, University of Calcutta. She has several publications to her credit:
'Forgotten Voices from the P.L. Camps' (co-author DebjaniSengupta) in JasodharaBagchi, Subhoranjan Dasgupta(ed), The Trauma and the Triumph: Gender and Partition in Eastern India, Volume II (Stree, Kolkata, 2009) ISBN 81-85604-98-3, pp. 199-222

'The Refugees and the Government: A Saga of Self-Rehabilitation in West Bengal' in Daniel Coleman, Erin Goheen Glanville, WafaaHasan, and Agnes Kramer-Hamstra ed. Countering Displacements: Creativity and Agency (University of Alberta Press, Canada, 2012), ISBN 978-0-88864-592-0, pp. 152-176
'Representation of Forced Migrants: A Case Study of the East Bengali Migrants to West Bengal'Canning Memorial, March 2013, ISSN 1718-5556 URL : http://cm.revues.org/1490

'Population Movement in West Bengal: A Case-Study of Nadia District, 1947-1951'South Asia Research, July 2014, 34 (2), ,

ISSN

0262-7280, pp. 113-132

13.
Mallarika Sinha Roy teaches in Centre for Women's Studies, School of Social Sciences, Jawaharlal Nehru University. Earlier she has taught Centre of Global South Asian Studies, University of Copenhagen and she was a post-doctoral fellow at Department of Society and Globalisation, Roskilde University, 2008-2009. She has studied in Presidency College, Kolkata, Jawaharlal Nehru University, New Delhi and University of Oxford (UK). She has written a book titled Gender and Radical Politics in India: Magic Moments of Naxalbari (1967-1975) (Routledge Studies in South Asian History Series, 2010). She has also written several journal articles and book chapters including "Bringing Space Alive: Doreen Massey's World of Connected Geography", (Economic and Political Weekly, 2016), "Intimate Spaces of Struggle: Rethinking Family and Marriage in Contemporary India" in Knut A. Jacobsen (ed) Routledge Handbook of Contemporary India, (London: Routledge, 2015), "Rethinking Female Militancy in Postcolonial Bengal", Feminist Review, (2012), "The Romantic Manifesto of Revolution: Some Reflections on Issues of Gender in the Naxalbari Movement" in Pradip Basu (ed) Discourses on Naxalite Movement (1967-2009): Insights in Radical Left Politics (Calcutta, 2010), "Magic Moments of Struggle: Women's Memory of the Naxalbari Movement in West Bengal, India (1967-1975)", Indian Journal of Gender Studies, (2009), "Contesting Calcutta Canons: Issues of Gender and Mofussil in the Naxalbari Movement in West Bengal (1967-1975)", Contemporary South Asia, (2009) among others. She was the co-convenor of Women's Studies Seminar Series, JNU, 2013-2015 and she is a member of Indian Association of Women's Studies; British Association of South Asian Studies (BASAS) and Political Studies Association (PSA).

Comments

14.
Jishnu Dasgupta teaches history at Serampore College. Earlier he had taught in New Alipur College. He had also been associated with Global South (Sephis E Magazine). He studied history at Presidency College, and then he went on to the University of Calcutta. His subsequent research interest has been in the social history of politics, particularly the social history of politics in Bihar. He has also worked and had written on the history of sports, particularly in the linkages of the history of cricket with those of communalism and nation-building. His publications include 'Manufacturing Unison: Hindus, Muslims and Indians during the India-Pakistan Match', in Boria Majumdar and JA Mangan (eds.), Sport in South Asian Society: Past and Present (New York: Routledge, 2005); 'Law and Homosexuality in the South: A Sketch', Global South, The Sephis e-Magazine, Volume 5, No. 4, October 2009, 'Trans(cending) Genders?', Global South, The Sephis e-Magazine, Volume 4, No. 3, April 2008, 'Of Liberty and Other Demons', Sephis e-Magazine, Volume 3, No. 1, November 2005, and (With Shameek Sarkar and Sanchari Sur) 'The Biggest Sculpture Show in the World: Durga Puja in Calcutta', Sephis e-Magazine, Volume 2. No. 2, January 2004.
15.

Sudeshna Banerjee is a professor at the Department of History, Jadavpur University. She had studied History at Presidency College, Calcutta, then University of Calcutta and did her PhD from the School of Oriental and African Studies, University of London.She had earlier taught at City College, Calcutta. Using mainly a social history perspective, she engages with women and gender, the city and urbanization, the environment and environmentalism, science and society, colonialism and nationalism, the political economy and cultural politics of neoliberal globalization, and development-induced displacement. Temporally, her focus is on the late nineteenth to the early twenty-first century. Geographically, South Asia, India and particularly Bengal/West Bengal are the areas on which she concentrates.

She was awarded Fulbright-Nehru Senior Research Fellowship, tenable at Brown University, USA, 2012-13, Charles Wallace India Trust (UK) grant-in-aid towards completion of doctoral research in the UK, 1996, The Commonwealth Academic Staff Scholarship (tenable at the School of Oriental and African Studies, University of London) for Doctoral research in the UK during 1993-1996, UGC Junior Research Fellowship, 1984-85 and UGC National Scholarship for rank-holders in the First Class in the B.A. (Honours) Examination, 1980-81.

Her major publications are

'Non-Bengali' Icons of Malevolence: The Bengali Middle-Class Representation of an "Other" in Inter-War Calcutta' in Himadri Banerjee et al (eds), The Calcutta Mosaic: Essays and Interviews on the Minority Communities of Calcutta , London and New Delhi, 2009; 'Public Memory, Personal Memories and the Historical Moment: Rethinking Partition Here and Now', in Journal of Peace Studies, vol. 12, issue 3, July-Sept, 2005; 'Displacement within Displacement: The Crisis of Old Age in the Refugee Colonies of Calcutta', Studies in History (New Series), vol. 19, number 2, 2003.
16.

Mahendra N. Karna

A sociologist by training, Mahendra Narain Karna has taught in various institutions including B.N. College (Patna), IIT (Kanpur), Tezpur University (Assam) and North Eastern Hill University (Shillong). He was also the director of A.N. Sinha Institution of Social Studies (ICSSR Institution , Patna). He has written extensively on popular politics in Bihar and in India's North East, communalism in India, agrarian relations and peasant politics in Bihar, youth violence, nationalism etc. He is the author of 12 books, 15 articles and 20 book chapters in edited volumes. He is presently editing a nine volume collection on J P Movement in Bihar. He is a life member of International Sociological Association, Indian Sociological Society, Bihar Sociological Society, North East India History Association, North East India Political Science Association and North East India Social Science Congress.

17.

Nirban Basu teaches history at the University of Calcutta. Previously he was associated with the Department of History, Kalyani University. He is known for his widely acclaimed monographs The working class movement: A study of jute mills of Bengal, 1937-47 (Kolkata, 1994) and The political parties and the labour politics, 1937-47: With special reference to Bengal (Kolkata, 1992). His area of interests are labour studies and socio-political history of twentieth century Bengal. He has about forty research awardees to his credit. He is also the Vice President of Pashchim Banga Itihash Sansad and a member of the Executive Committee of the Institute of Historical Studies, Kolkata. He is also the Chairperson of Calcutta Unversity Undergraduate Board of Studies in History.

18.

Rajarshi Dasgupta teaches Political Science in Jawaharlal Nehru University, New Delhi. Earlier he was a fellow in Centre for Studies in Social Sciences, Kolkata. Rajarshi did his Masters and M.Phil from JNU and he did his PhD from Oxford University.

Rajarshi Dasgupta is known for his writings in English and Bengali on Marxian aesthetics, refugee politics, urbanization and development and contemporary students politics. Some of his important publications are

'Ethics and Politics' in Pradip Kumar Datta and Sanjay Palshikar eds., Indian Political Thought, Political Science Volume 3, Oxford University Press, New Delhi; 'The CPI(M) "Machinery" in West Bengal: Two Village Narratives from Kochbihar and Malda', Economic & Political Weekly, February 28, 2009, vol xliv no 9; 'Rhyming Revolution: Marxism and Culture in Colonial Bengal' in Studies in History, Volume 21:1, Jan-June 2005. His Bengali articles, 'Marxbaader Bhoot Bonam Marxbaadir Gotra' (Abobhash, 2006) and 'Geneva Camp, Dhaka: Anitya Anchol, Parijayee Swatta' (Agrabeej, 2007), also deserve special mention. Rajarshi Dasgupta is presently preparing a monograph titled The Ascetic Modality. Rajarshi is also currently involved in a research collaboration with Prof. Shubhra Gururani, York University, on 'Peri-urbanization in India', focusing on West Bengal and the National Capital Region.
19.

Kumar Rana
1. Working with the Pratichi Trust since 2001 and helped develop the research team of the Trust that has taken shape of the Pratichi Institute (in 2011). Led several primary investigations on primary education, health delivery, food and nutrition carried out by the Trust.
2. Was part of a two-years ethnographic research project on seasonal migration in Eastern India carried out by the School of Development Studies, University of East Anglia.
3. Taken part in quantitative data collection for several projects, including the Human Development Report 1994 and Market Information Survey of Households (MISH) 1995, carried out by the National Council of Applied Economic Research (NCAER) and travelled extensively in the states of Bihar and Jharkhand (600 villages), Uttar Pradesh (60 villages), Haryana (30 villages), Himachal Pradesh (30 villages), Andhra Pradesh (28 villages).
4. Joined active politics while pursuing high school education, and was involved in a series of movements on land, wage, forest and Jharkhand separate statehood.
5. Contributed to journals like the Economic and Political Weekly, and newspapers like the AnandabazarPatrika. Contributory author of a number of volumes edited by eminent scholars. Authored several reports of the investigations carried out by the Pratichi Trust. Published a number of books in Bangla. Taken part in and edited the translations of Amartya Sen's The Argumentative India, Identity and Violence, The Idea of Justice (co-edited with Anirban Chattpadhyay), Uncertain Glory (jointly authored by Jean Dreze; jointly translated with Anirban Chattopadhyay); translation of Sen's The Country of First Boys is ongoing (jointly with Anirban Chattopadhyay).
6.Member, Calcutta Research Group; Honorary Fellow, Asian Development Research Institute, Patna.
7. Currently editing a Bangla fortnightly Arekrakam, (Founder-editor: Ashok Mitra).

Pursuing (2015-17) Masters in Medical Sciences in Global Health Delivery (MMSC-GHD) at the Department of Global Health and Social Medicine, Harvard Medical School, Harvard University.

20.
Raghab Bandyopadhyay is a noted contemporary Bengali novelist and short story writer. He was an active participant in the naxalite movement in the late 1960s and early 1970s. He had been journalist and also he had edited of two non- conventional Bengali journals- Yogsutra, Charcha. His novels include Comunis , Shoishab (Childhood), Tahara (They), Mudran soundarya (Printing Aesthetics), Sahar sanskaran (City Edition), Chor Challish (40 thieves) , Operation Rajarhat, Kata jibher brittanta (Details of a wounded tongue) etc. His important short story collections are: Akaalbodhan O Anyanya Galpo, Badar galpo, Angshagrahan, Galpo 33, Ashmani Katha: Uchchheder 5 Kahon, Daladas. His noted works on non-fictions are Kamalkumar Kolkata: Pichhutaaner itihas and Marjiner Lekha Lekhar Marjine. He has also published following collections of his journalistic essays: Banglar mukh, Babu Bibi o Tahara, Prantojaner Katha, Journal 70. His writings are considered as seminal examples of a new genre of literature that was produced in Bengal in '70s under the influence of left radicalism. His political and journalistic writings are considered as rich documents of postcolonial politics of West Bengal.
21.

Achin Vanaik

is currently a Fellow at Transnational Institute, Netherlands. He has recently retired from the Department of Political Science, Delhi University where he was a professor of International Relations and Global Politics. Earlier he had been a visiting professor at Jamia Milia University and a research fellow at Nehru Memorial Museum and Library. He has also worked as an assistant editor in Times of India. His publications include Selling US Wars (USA: Interlink Publishers), Globalization and South Asia: Multidimensional Perspectives (New Delhi: Manohar Publishers), The Furies of Indian Communalism. Religion, Modernity and Secularization (London: Verso), South Asia on a Short Fuse. Nuclear Politics and the Future of Global Disarmament (Co-author with Praful Bidwai) (New Delhi: Oxford University Press) and A Marxist Concept of Social Justice (New Delhi: Occasional Paper Series, Department of Political Science, University of Delhi), In 1998, in the wake of the India-Pakistan nuclear tests, Vanaik co-founded the Movement in India for Nuclear Disarmament (MIND), and South Asians Against Nukes. He is a co-recipient, with Praful Bidwai, of the International Peace Bureau's Sean McBride International Peace Prize for 2000.
22.

Tanika Sarkar is a historian of modern India. Sarkar's work focuses on the intersections of religion, gender, and politics in both colonial and postcolonial South Asia, in particular on women and the Hindu Right. She has recently retired from Centre for Historical Studies, Jawaharlal Nehru University. Before joining CHS, JNU she taught at the St. Stephen's College, and the Indraprastha College, Delhi University. She was also a fellow at the Nehru Memorial Museum and Library, New Delhi, between 1990 and 1994 and at the Centre for Modern Oriental Studies, Berlin in summer 2000. She has been a visiting professor at Chicago University, University of Witswatersland, Johannesberg, South Africa, and Centre for Modern Indian Studies (University of Goettingen, Germany).Tanika Sarkar's important publications are:

Bengal 1928-1934: The Politics of Protest, (Oxford University Press India, 1987).

Words to Win: A Modern Autobiography (Kali for Women, 1999).

Khaki Shorts and Saffron Flags: A Critique of the Hindu Right (coauthored with Tapan Basu, Pradip Datta, Sumit Sarkar and Sambuddha Sen; Orient Longman 1993).

Women and the Hindu Right (edited jointly with Urvashi Butalia, 1995).

Women and Right-Wing Movement: Indian Experiences (edited jointly with Urvashi Butalia, 1998).

Hindu Wife, Hindu Nation: Community, Religion, Cultural Nationalism (Hurst, 2001).

Women and Social Reform in Modern India: A Reader (two volumes, edited jointly with Sumit Sarkar, 2008).

Rebels, Wives, Saints: Designing Selves and Nations in Colonial Times (University of Chicago Press, 2009).

Caste in Modern India: A Reader (two volumes, edited jointly with Sumit Sarkar, Permanent Black, 2013).

Words to Win: The Making of a Modern Autobiography (2014)

23.
Ritajyoti Bandyopadhyay

is

Assistant Professor, Indian Institute of Science, Education and Research, Mohali

. He has been Postdoctoral Fellow/Lecturer, State and Democracy Research Group, Centre for Modern India Studies, University of Gottingen (October, 2012-July, 2013)

Postdoctoral Associate, Urban Research and Policy Programme, NIAS, Bangalore (November, 2010-September, 2012)

.

He did his PhD in History (Jadavpur University/ Centre for Studies in Social Sciences, Calcutta, India, and partly at Department of Sociology, University of California, Berkeley)

He has a post doctoral Fellowship at National Institute of Advanced Studies, Indian Institute of Science, Bangalore. 2009 – 2010: Fulbright-Nehru Doctoral-and-Professional-Research-Fellowship, housed by University of California, Berkeley, USA.

2006 – 2009: Sasakawa Young Leaders' Fellowship Fund Doctoral Fellowship, housed by the Department of History, Jadavpur University, Calcutta, India.

2008: SYLFF-FMP Doctoral Visiting Fellowship, housed by El Colegio de Mexico, Mexico City, Mexico. He is the author of The Rule of the Street: Institutions and Informality in Calcutta in the Long Twentieth Century, Cambridge University Press, (Under Contract). Email: ritajyoti@gmail.com
GC-45, First Floor, Salt Lake, Sector III, Kolkata-700 106
Tel :91-33-2337 0408 | Fax : 91-33-2337 1523




@2009 Mahanirban Calcutta Research Group