Present Research Associates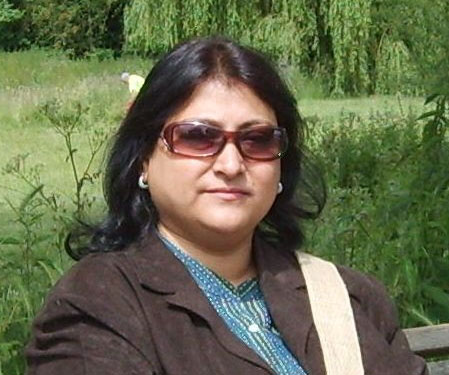 Name: Anasua Basu Ray Chaudhury
Address: GC 45, Sector III, Salt Lake,
Kolkata 700106, India
Phone: (033) 2337-0408
Email: anasua@mcrg.ac.in
Website: www.mcrg.ac.in

Educational Qualifications:
Ph.D in International Relations (with South Asia as her specialization) from Jadavpur University, Kolkata.
Current Position:
She is currently the Research and Programme Associate of CRG. She was the Research Associate at the Centre for South and Southeast Asian Studies, University of Calcutta (2006-08) and also an ICSSR Post-doctoral Fellow (2004-06) at Centre for the Studies of Developing Societies (CSDS), Delhi. She has received the Kodikara Award from the Regional Centre for Strategic Studies (RCSS), Colombo in 1998-99 and worked on The Energy Crisis and Sub-regional Cooperation in South Asia (subsequently published as the Policy Studies 13 by the RCSS in 2000). She is the recipient of the Public Service Broadcasting Trust (PSBT) Senior Media Fellowship 2007 for which she worked on Vernacular Dailies and the Ethnic and/or Religious Stereotypes in the Time of Violence. Her recent publications include Women and Borders (co-edited with Paula Banerjee), Sage Publications, New Delhi, July 2011; SAARC at Crossroads: The Fate of Regional Cooperation in South Asia (Samskriti, New Delhi, 2006). She specializes on Regional Cooperation, Energy Politics, Partition Refugees and Women and Conflict Situations in South Asia.
For details

click here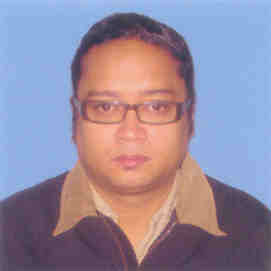 Name: Atig Ghosh
Address: GC 45, Sector III, Salt Lake,
Kolkata 700106, India
Phone: (033) 2337-0408
Email: atig@mcrg.ac.in
Website: www.mcrg.ac.in
Educational Qualifications:
Ph.D El Colegio de México, Mexico City
Current Positions:
He is presently a Research and Programme Associate with the Mahanirban Calcutta Research Group. He also teaches history on a part-time basis at the West Bengal State University (Barasat). Having studied history at the then Presidency College, Calcutta, and Jawaharlal Nehru University, New Delhi, he received his doctoral degree from El Colegio de México, Mexico City. His doctoral research was lodged around conjoint concerns of political economy and cultural anthropology in the context of small-town (mofussil) Bengal in the nineteenth-century. Presently, he is researching statelessness and its socio-ontological textures and tangles in the intractable fastnesses of the Indo-Bangladeshi enclaves.

For details

click here

Past Research Associates