Media and Displacement III
This is a collection of creative writings (2004) by a victim community – the Bhutanese refugees in Nepal. This publication marks a departure from the first two segments of the programme in one significant respect. While those segments underline the importance of keeping the watcher (media) under watch, this publication is intended to be a sourcebook to help the discerning and socially committed media practitioners in utilizing the writings of the victims in a way that strengthens the communication capacity of the victims, and contributes to the articulation of their rights and claims.
The publication of the anthology has been possible due to the support of WACC, London. Edited by Jagat Mani Acharya.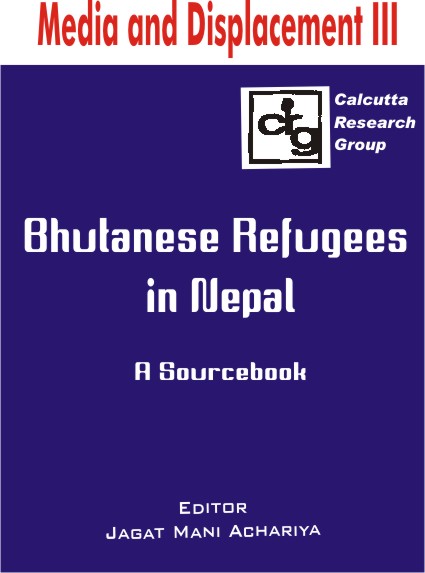 This publication (2004) – an assemblage of three case studies conducted in the states of Jammu & Kashmir, West Bengal and Assam respectively - reflects on the media coverage on forced displacement of population in contemporary India. The studies were part of the programme on 'Media and Displacement'.
The three case studies were on Jammu and Kashmir, West Bengal, and Assam. The publication has been supported by WACC, London. Edited by Samir Kumar Das.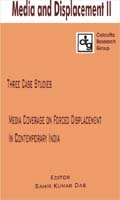 This is a report (2004) on the Creative Writers' Workshop on Forced Displacement of Population (2003) - perhaps the first of its kind in South Asia. It was held as part of a programme on 'Media and Displacement'. The first part of the programme concerned with attempts at auditing on the basis of selected cases the mainstream media and its coverage on forced displacement of population from the perspective of human rights, justice and democracy. The other part of the programme was concerned with bringing out a source book on the creative writings of a particular community of victims. The creative writers' workshop deliberated on these two segments of the programme and dealt at length with issues of creativity and objectivity, ways of seeing and covering an event, the right to communication, victims' right to communicate, impact of technology on media behaviour, ethics and norms of reporting and editing, narrative techniques, and other issues related to writing.
The programme and the publication have been supported by WACC, London. Edited by Deepti Mahajan and Samir Kumar Das.